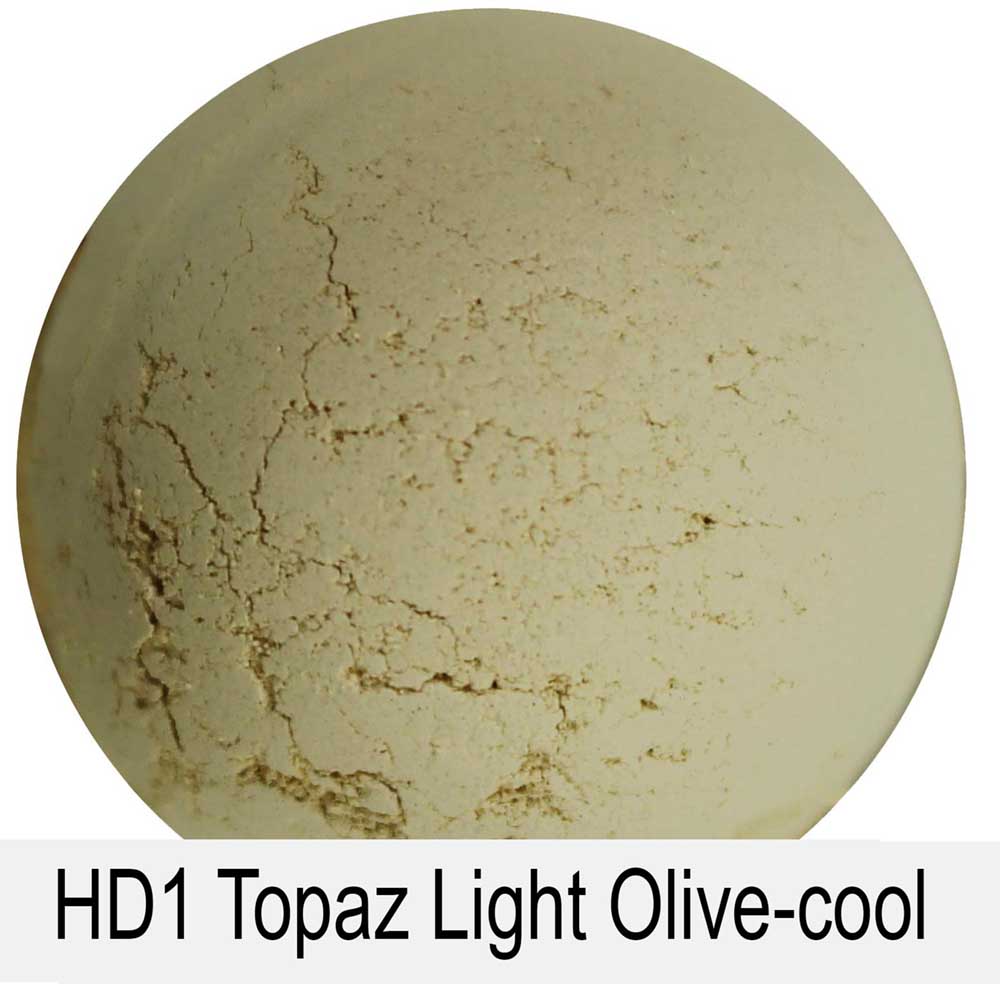 HD 1 Concealer Topaz - Light Olive cool 2g
Concealer Topaz was specially developed to neutralize redness and shadows under the eyes. It is possible to use it to cover even deep wrinkles and older scars. Best to use on cool-ground skin.
Product information "HD 1 Concealer Topaz - Light Olive cool 2g"
The entire ANGEL MINERALS product range is suitable for green shoots!

Compared to the concealer CITRIN (HD2), this red neutralizer is cooler, i.e. with less yellow components. Nevertheless, it does not appear gray or chalky.
How do I apply concealer? You proceed in exactly the same way as when using our Mineral Foundation:
1️. Put a small amount of the concealer in a porcelain bowl.
2️. Pick up the powder with the brush and stir the brush in the bowl.
3️. Apply the powder to the desired areas with the brush in circular movements.
4️. Blend and your natural make-up is done?

Tip: The powder can be applied most precisely with our velvety-soft, vegan concealer brush (or the stamp brush for smaller areas).
Pro tip: The shade can be mixed very well with the Citrin/HD2 Concealer, if necessary, to precisely neutralize the red shade.
Ingredients: CI77891, Mica, CI77492, CI77499, CI77491
skin types:

mature skin

, problem skin

, MakeUp Artist

, Events