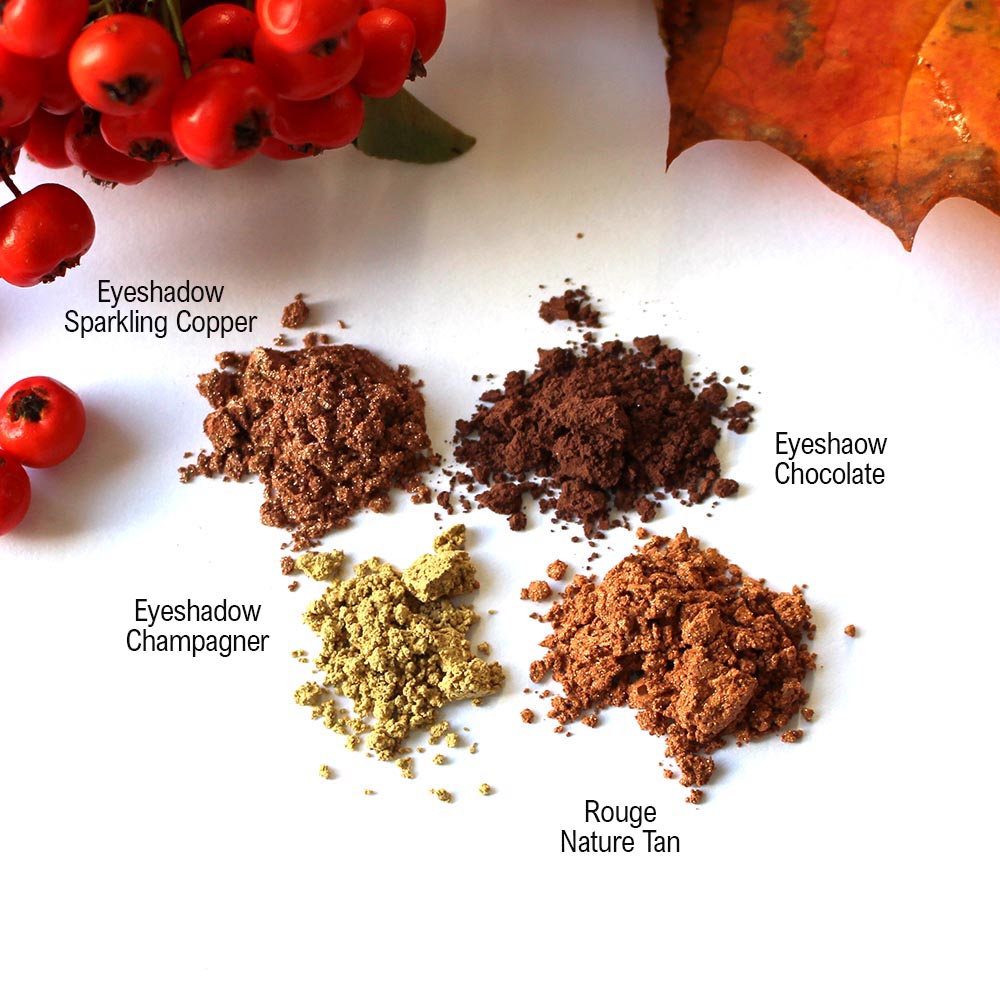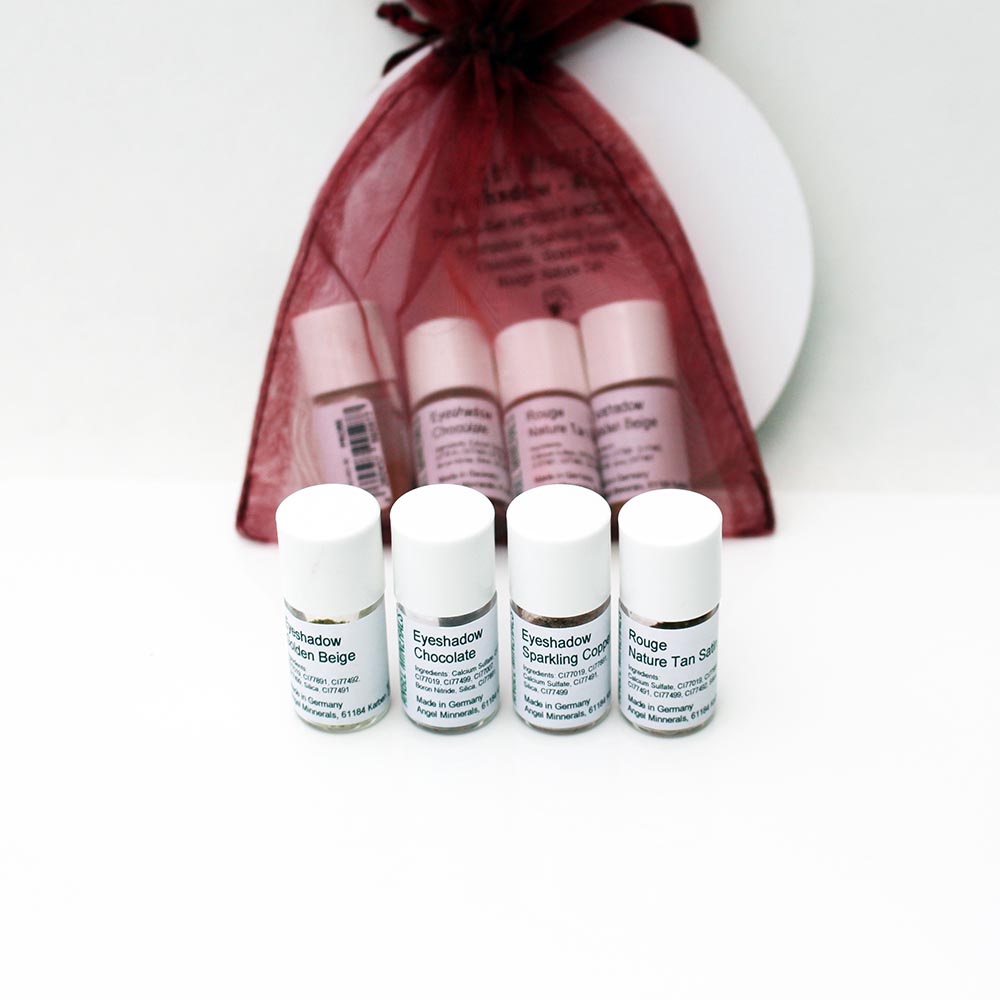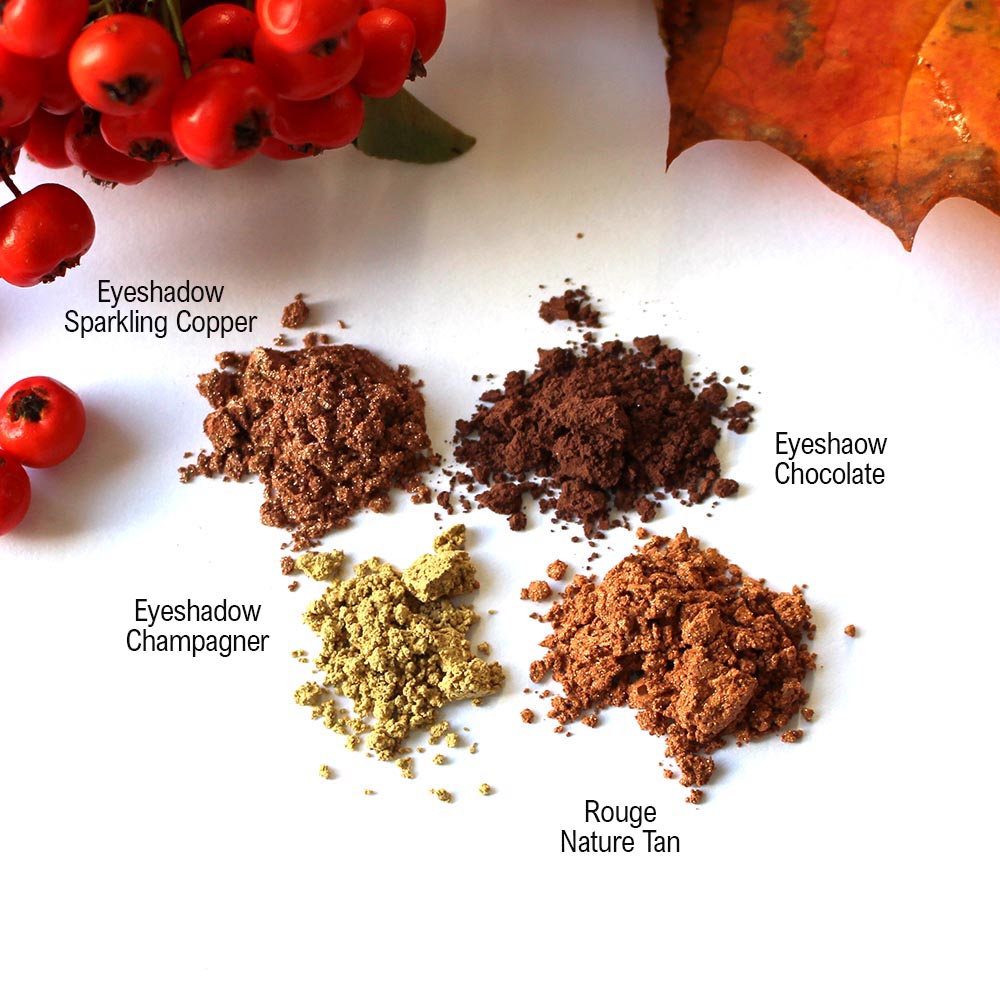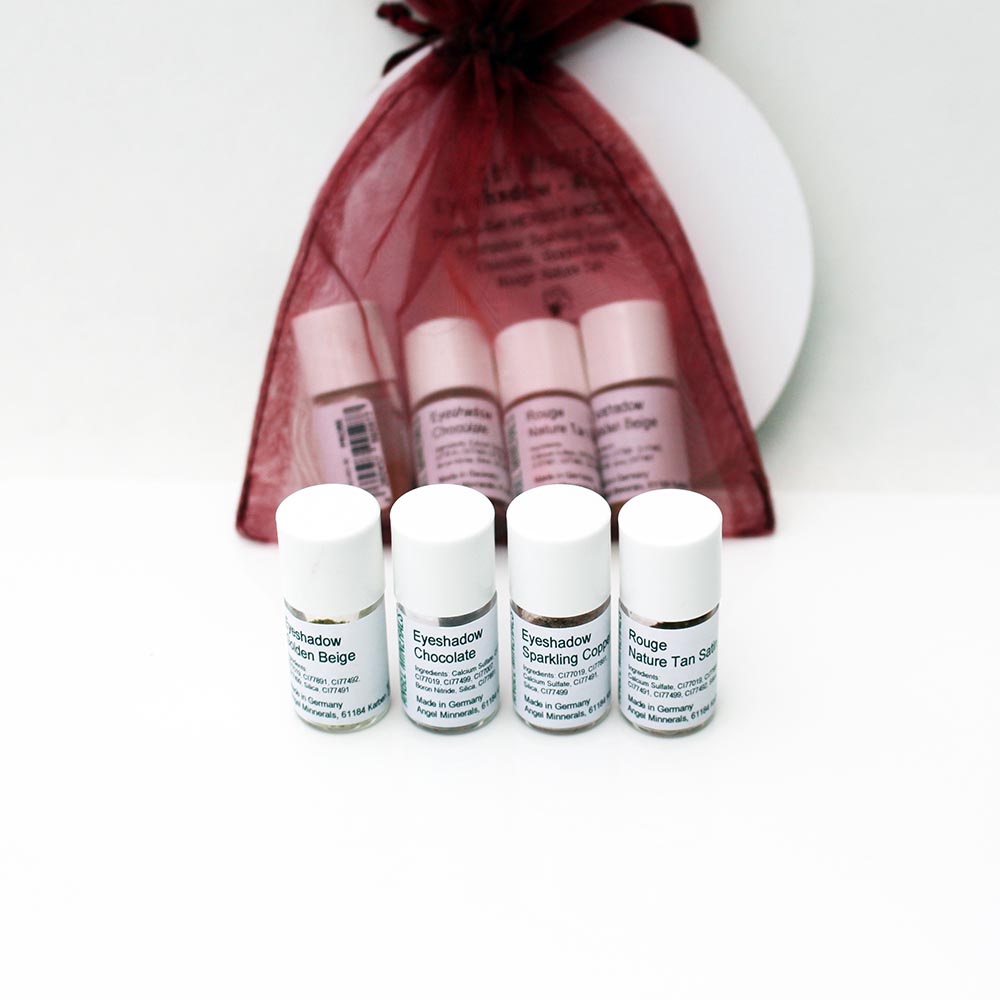 Chocolate für den Lidstrich und das äußere Dreieck des Auges. Sparkling Copper für das bewegliche Lid. Golden Beige für den Bogen unter den Augenbrauen ...
Product information "Herbst-Mood No. 1"
Chocolate for the eyelid line and the outer triangle of the eye.
Sparkling Copper for the movable eyelid.
Golden Beige for the arch under the eyebrows (also for everything where a highlighter looks good, e.g. on the shoulders).
The Rouge Nature Tan looks very natural and is also suitable as a glow for the whole face. It looks like being kissed by the sun.