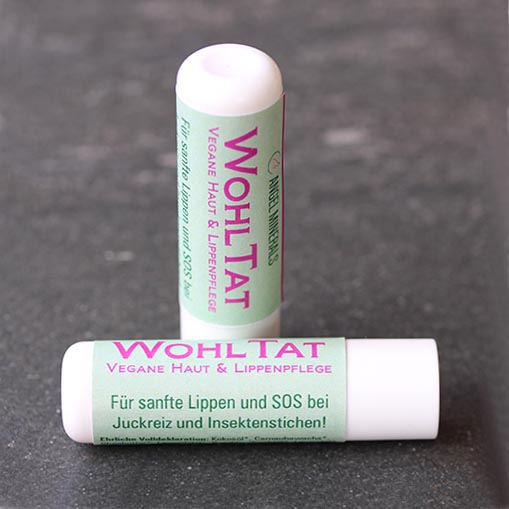 Wohltat Vegan Skin & Lip Care
Zum Campen unverzichtbar: Für sanfte Lippen und SOS bei Juckreiz und Insektenstichen. Die Kombination vieler einzelner Rohstoffe ergibt ein sensationelles Produkt mit verschiedensten Einsatzmöglichkeiten.
currently in production and back in stock soon
Product information "Wohltat Vegan Skin & Lip Care"
For soft lips and SOS for itching and insect bites.
The carefully selected high-quality organic raw materials protect and care for sensitive lips in a particularly sustainable way. The combination of many individual raw materials results in a great product with a wide variety of uses.