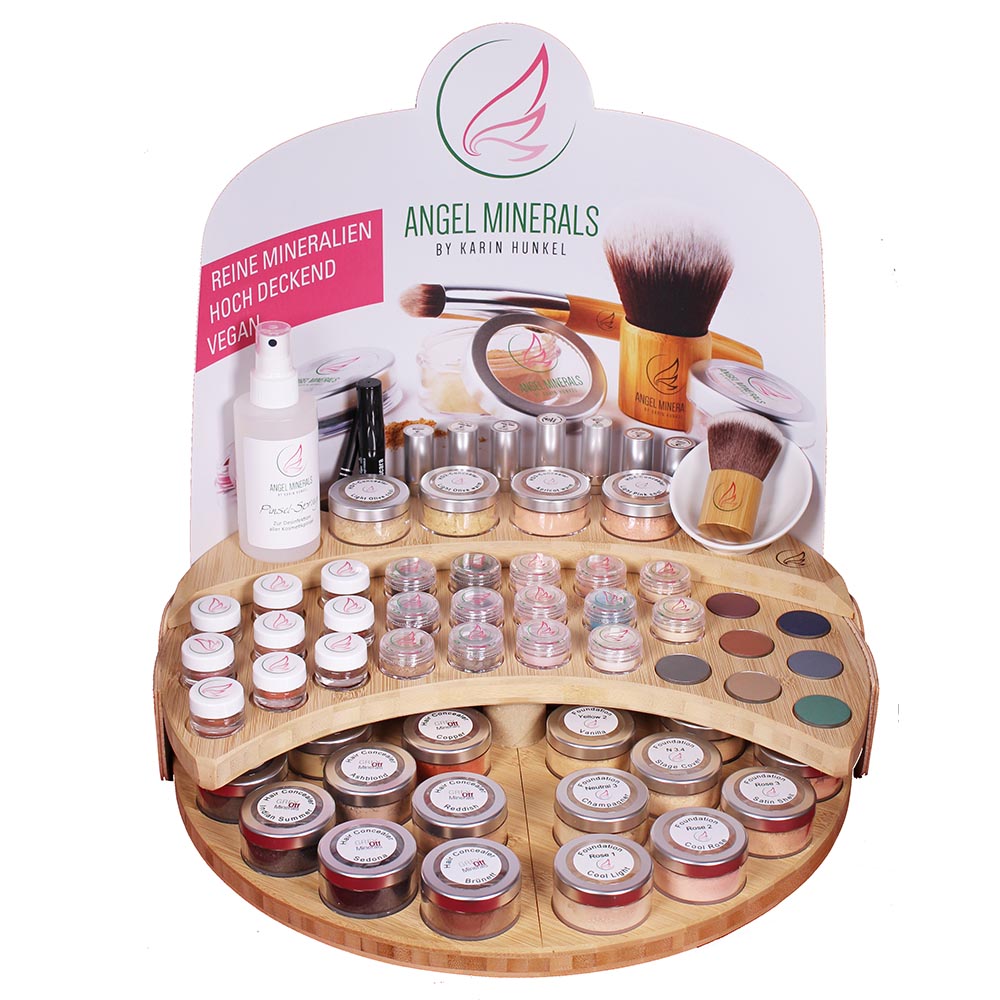 Maxi-Display für (fast) alle Produkte. Es ist 3-stufig und der untere Teller ist drehbar. Dadurch lässt sich sehr viel unterbringen und die Produkte werden ideal präsentiert.
Product information "porcelain bowl, round"
High quality bowl for Foundation, Rouge & Concealer. Put half a knife tip of Foundation into the bowl and from there "work" into the Kabuki by carefully stirring and dabbing. Repeat the process until the foundation has become almost invisible on the Kabuki.