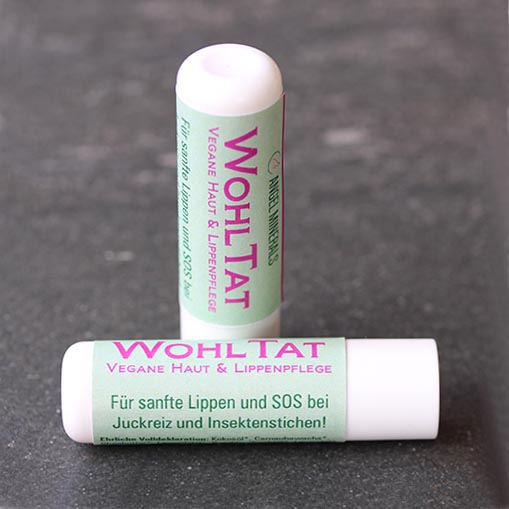 Wohltat Vegan Skin & Lip Care
17001
For soft lips and SOS for itching and insect bites. The carefully selected high-quality organic raw materials protect and care for sensitive lips in a particularly sustainable way. The combination of many individual raw materials results in a great product with a wide variety of uses.
Les Tendances d'Emma - bamboo cleaning wipes
60081
Emma "bambou couleur" - Abschminktücher aus Bambus. Emma steht für Umweltschutz: Keine Einmalpads mehr. 10 bunte (ca. 10x10 cm) Abschminktücher aus sehr weichem Bambus. Ein Set ersetzt ca. 3.000 Einmalabschminkpads! Gut zu wissen: Der Anbau von Bambus ist vorteilhaft für unseren Planeten. Ohne Pestizide wächst er sehr schnell mit sehr wenig Wasser und reinigt im Wachsen sogar unsere Luft. Waschbar bis max. 40 Grad.