Our WOHLTAT care pen is not only comfortable on the lips but also an SOS stick for injuries and insect bites.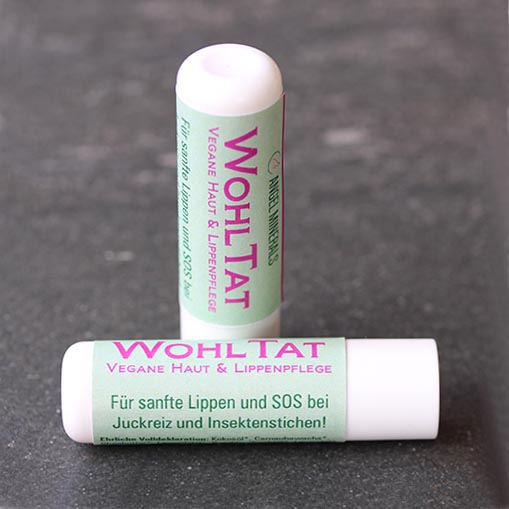 Wohltat Vegan Skin & Lip Care
17001
For soft lips and SOS for itching and insect bites. The carefully selected high-quality organic raw materials protect and care for sensitive lips in a particularly sustainable way. The combination of many individual raw materials results in a great product with a wide variety of uses.
currently in production and back in stock soon