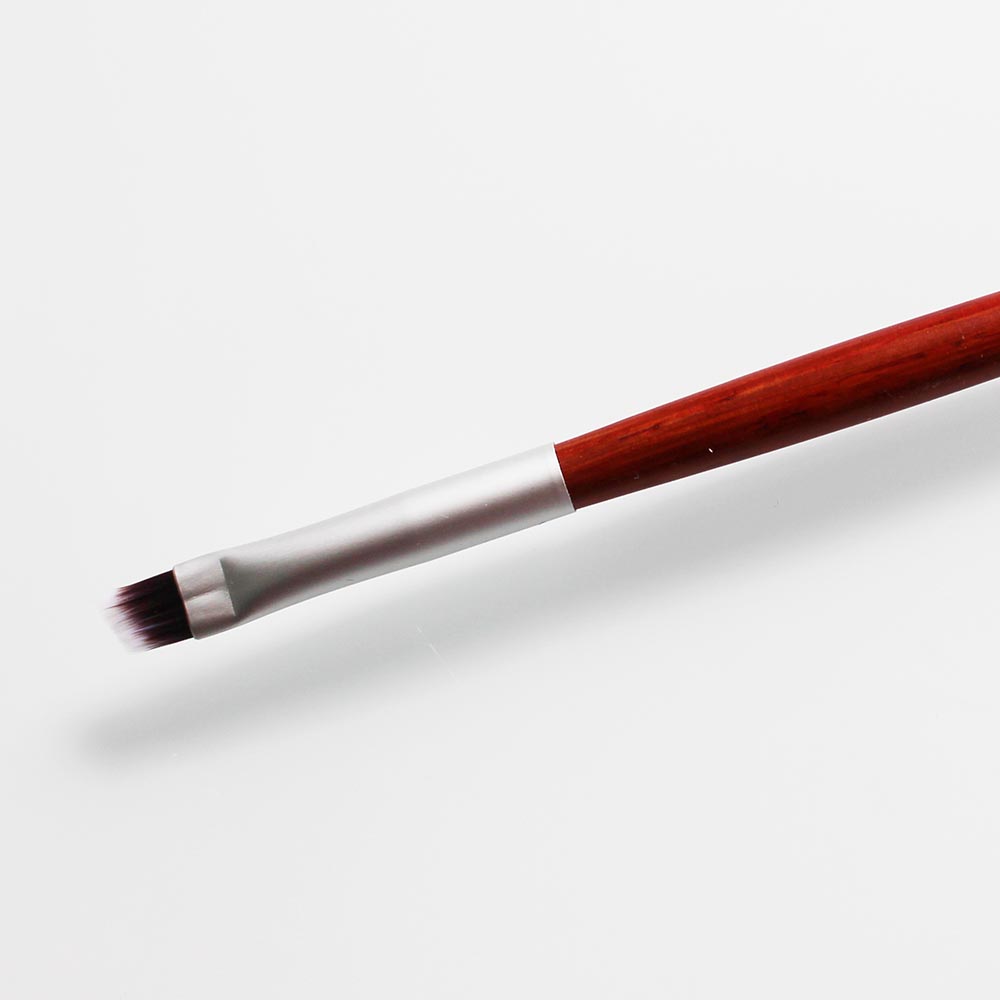 Dieser Pinsel ist ein Multi-Talent: 3in1. Du kannst mit ihm präzise die Augenbraue nachzeichnen. Die weiche Spitze des schrägen Pinsels ist aber außerdem dazu geeignet, einen feinen Lidstrich am Wimpernrand (auch nass) zu zeichnen.
currently in production and back in stock soon
Product information "Eyebrow Brush"
The brush is particularly applicable for tracing the eyebrows with dark eyeshadow powder. This looks much more natural than using a pencil. You can also colour the eyebrows with the brush.