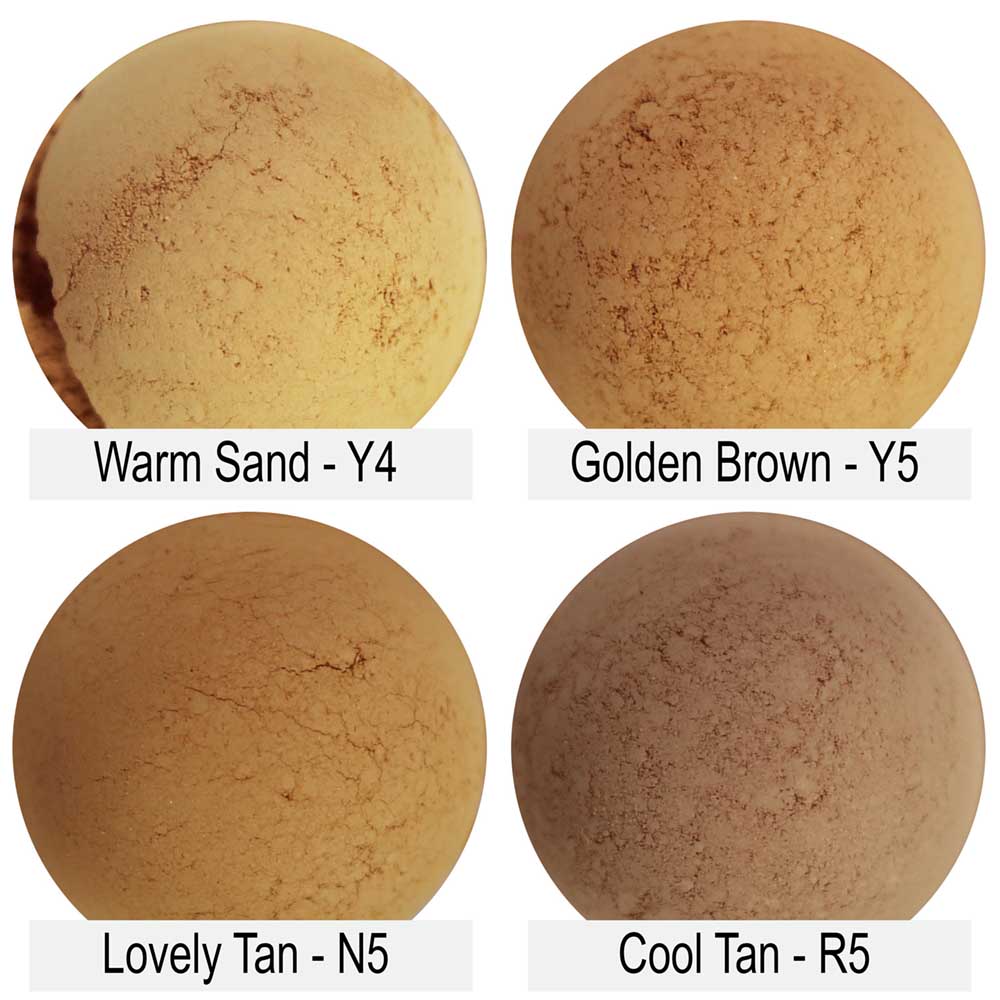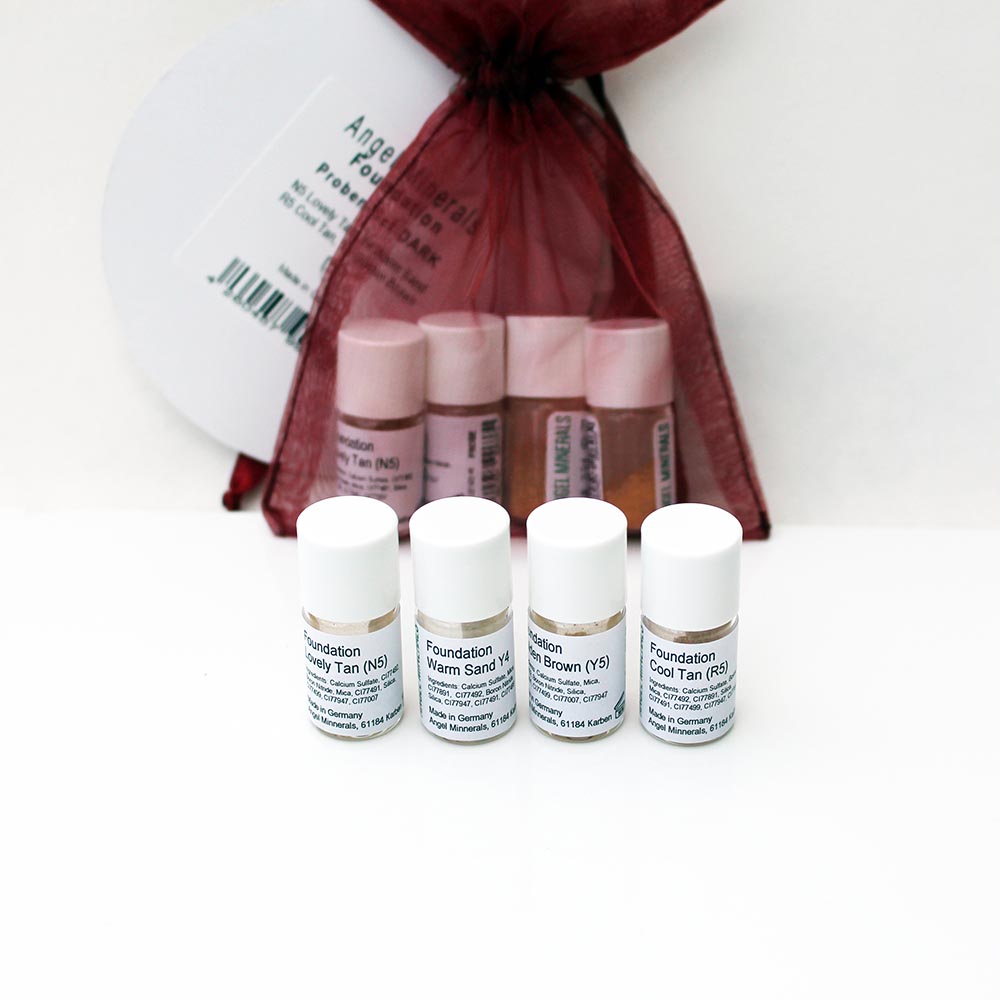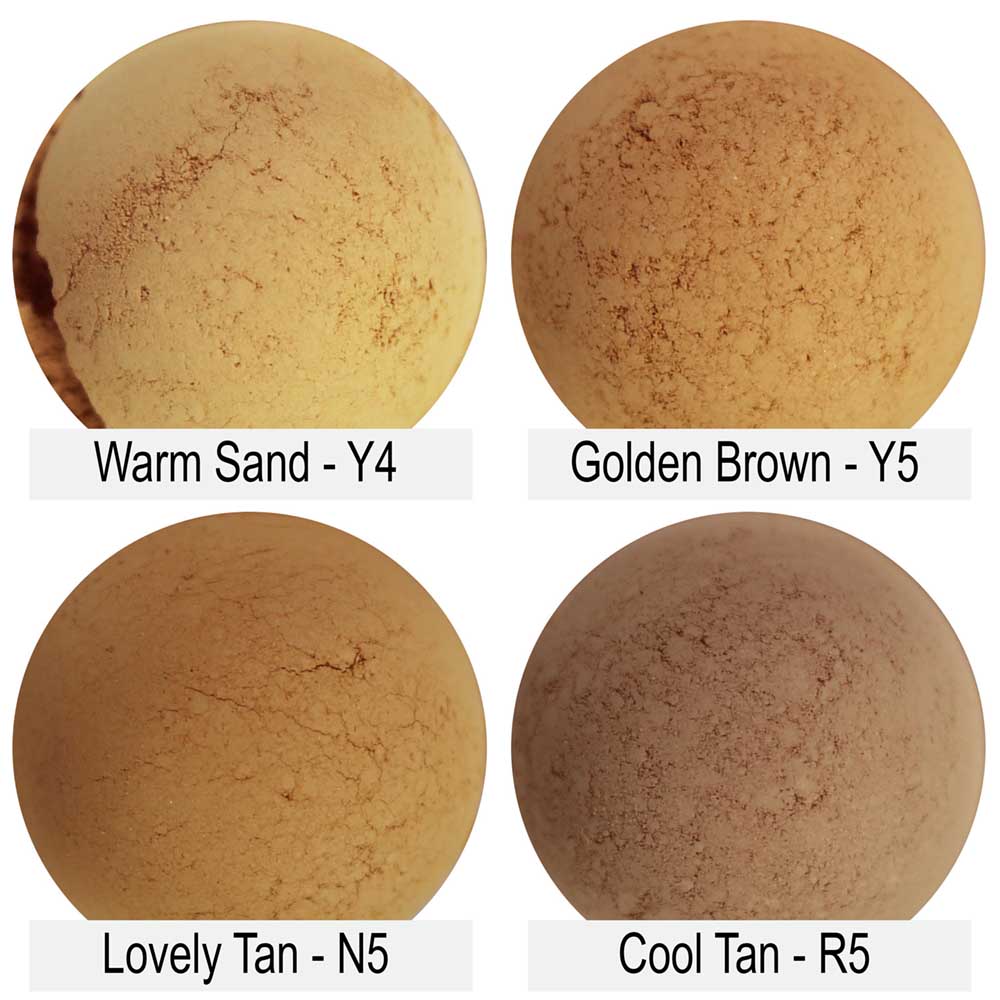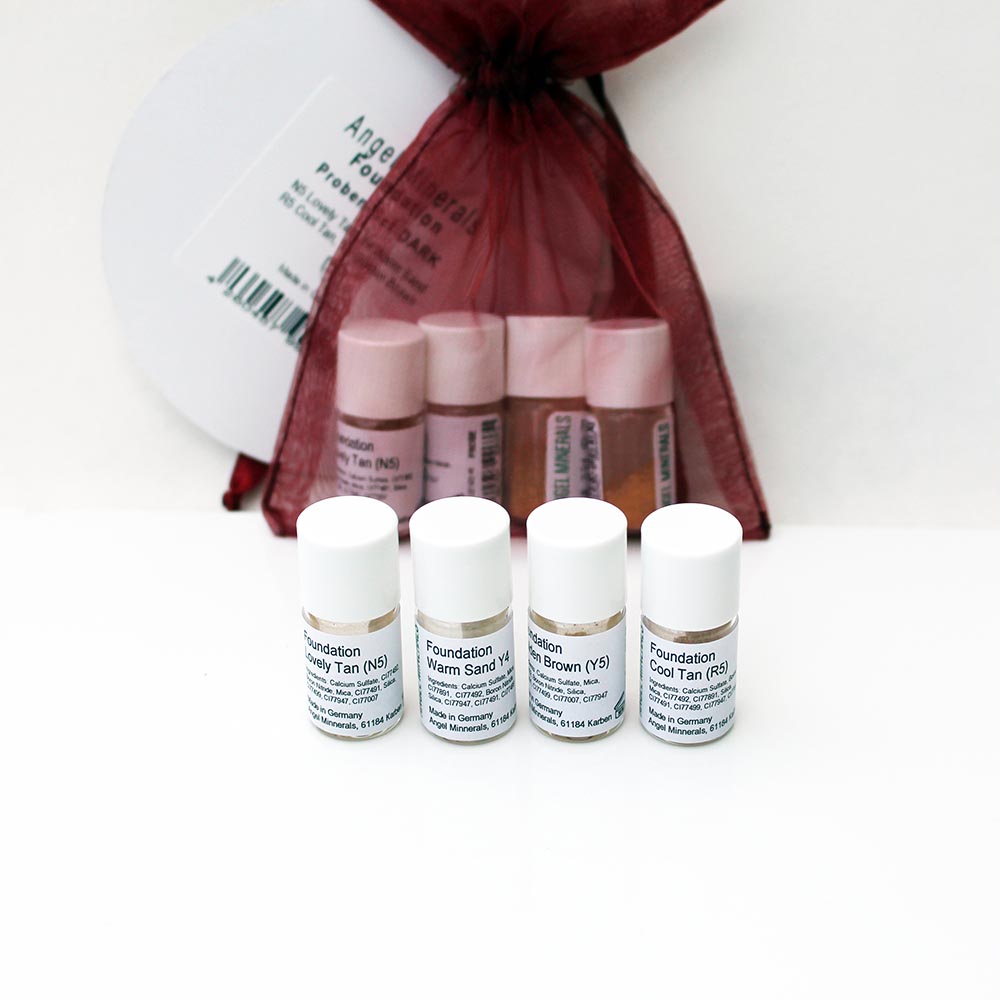 Foundation Sample-Set DARK
Die "Dark"-Haut ist sonnengebräunt, karamelbraun und hat oft Sommersprossen. Sehr viele Dunkelhäutige können diese Foundation-Kategorie tragen oder unsere DEEP DARK-Serie damit aufhellen.
Product information "Foundation Sample-Set DARK"
The "dark" skin is suntanned, caramel brown and often has freckles. The hair is brown, dark blond or even black.

In the DARK sample set are included:
N5 Lovely Tan,
Y4 Warm sand,
R5 Cool Tan,
Y5 Golden Brown.