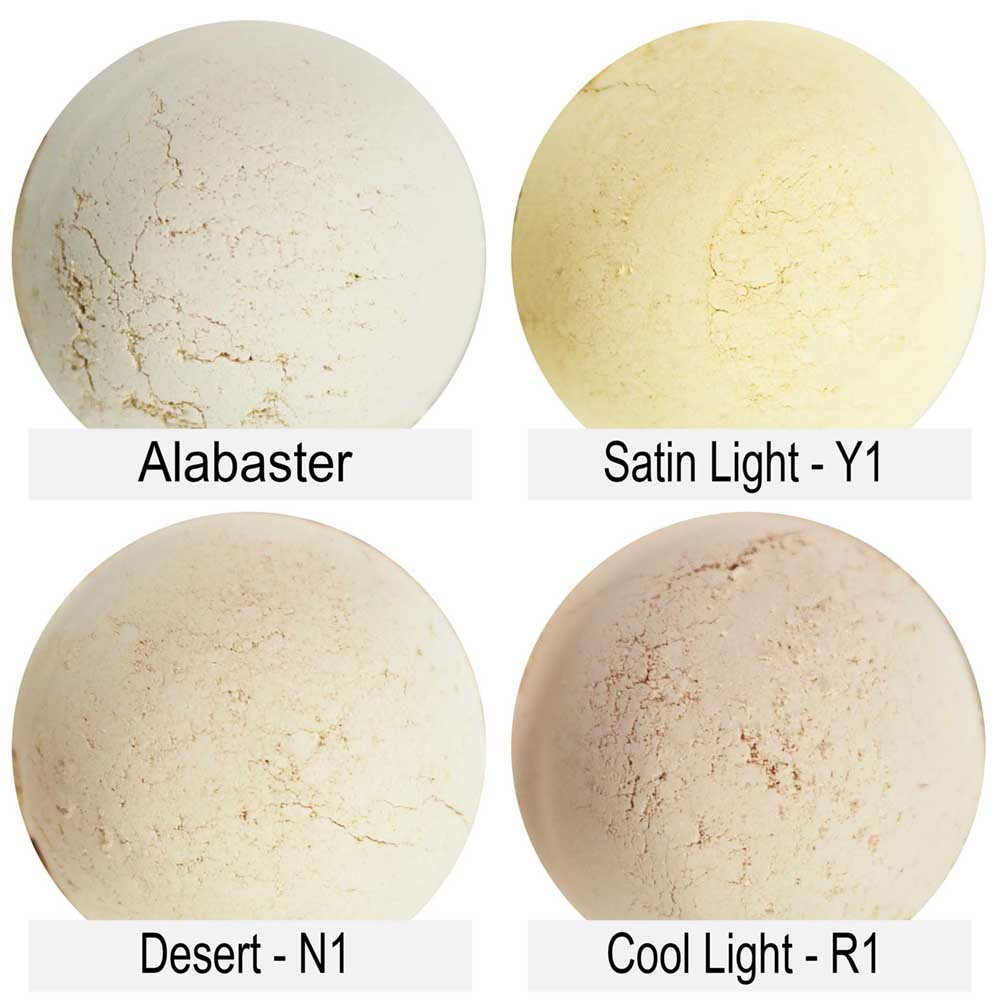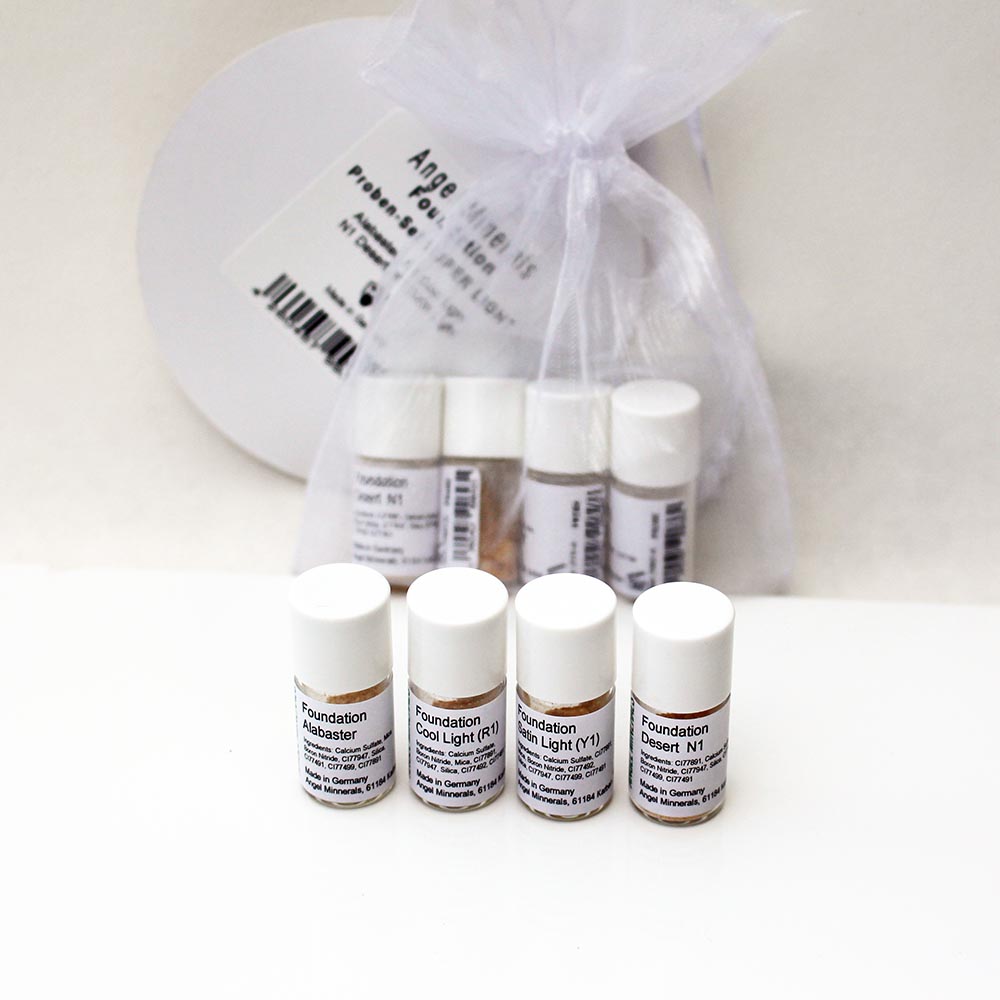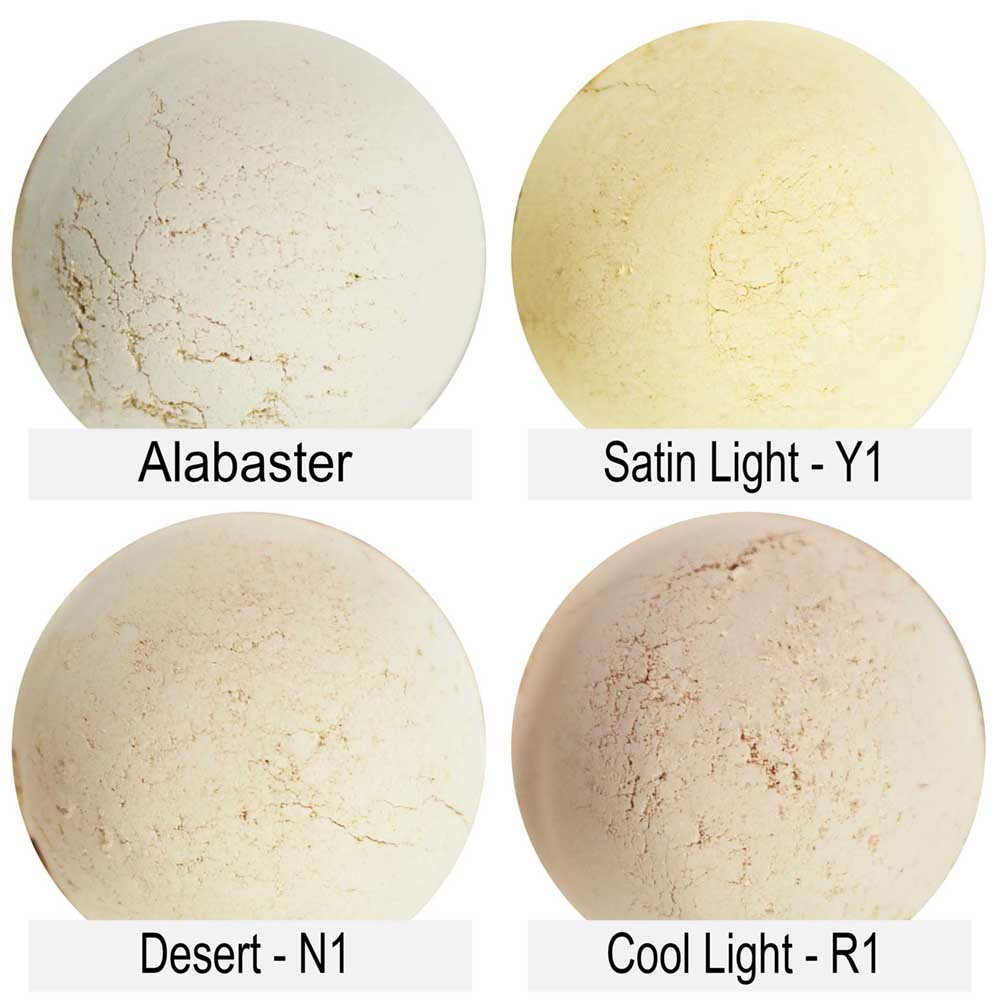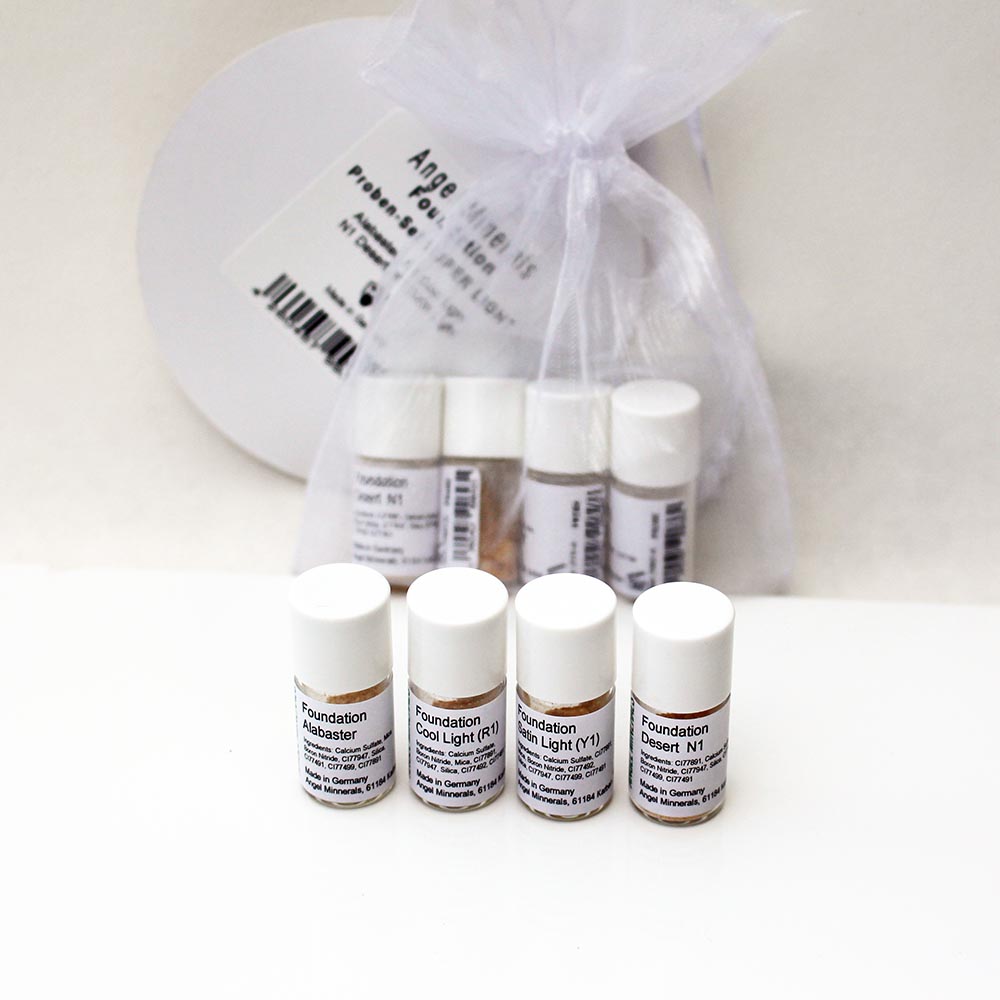 Foundation Sample-Set SUPER LIGHT
Die "Super Light"-Haut: Sie ist weißlich durchscheinend wie beim Schneewittchen. Die Wangen sind meistens leicht rosa. Das Haar kann sehr dunkel bis schwarz sein oder ein sehr helles Blond haben.
Product information "Foundation Sample-Set SUPER LIGHT"
The "Super Light" skin: It is whitish translucent like snow white. The cheeks are usually slightly pink. The hair can be very dark to black or have a very light blonde.
With the Vloggerin Luna Jess you can see with angel videos, how she puts on make-up. Her foundation colour is "Alabaster".

In the SUPER LIGHT sample set are included:
Alabaster,
R1 Cool Light,
N1 Desert,
Y1 Satin Light.