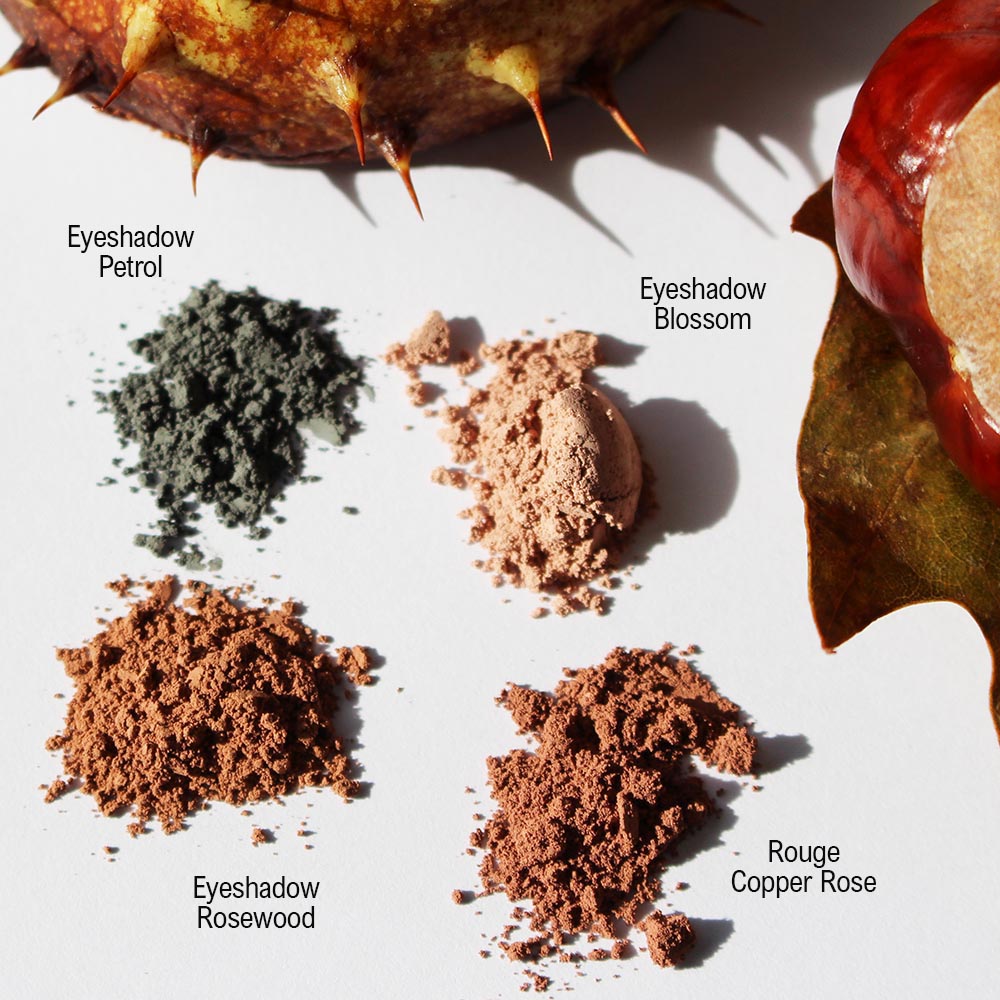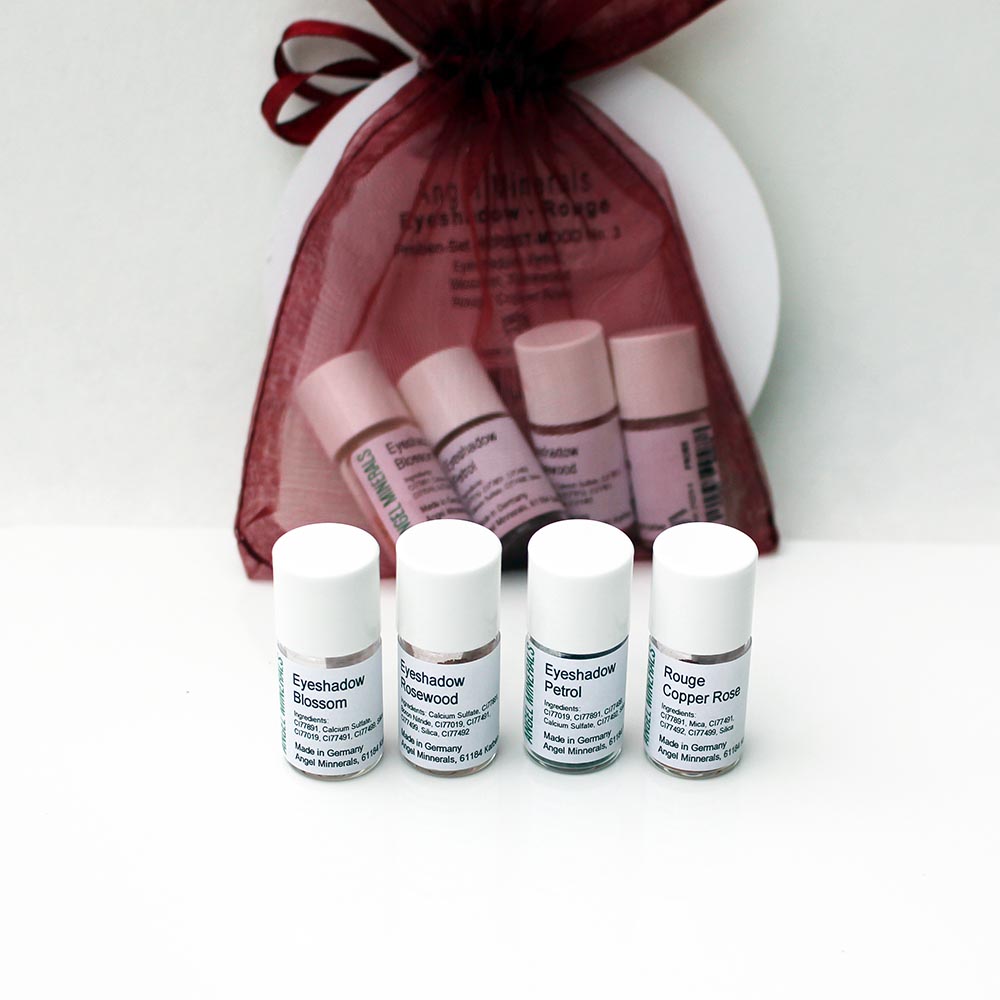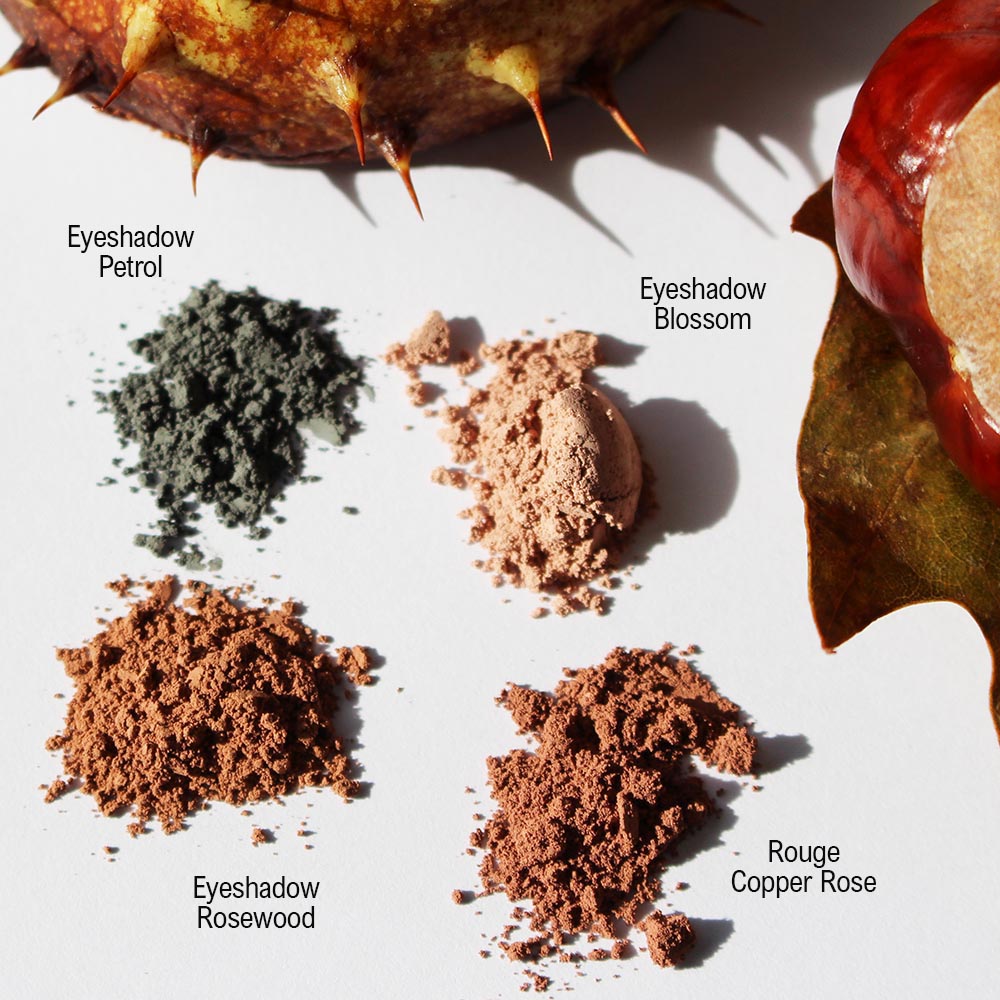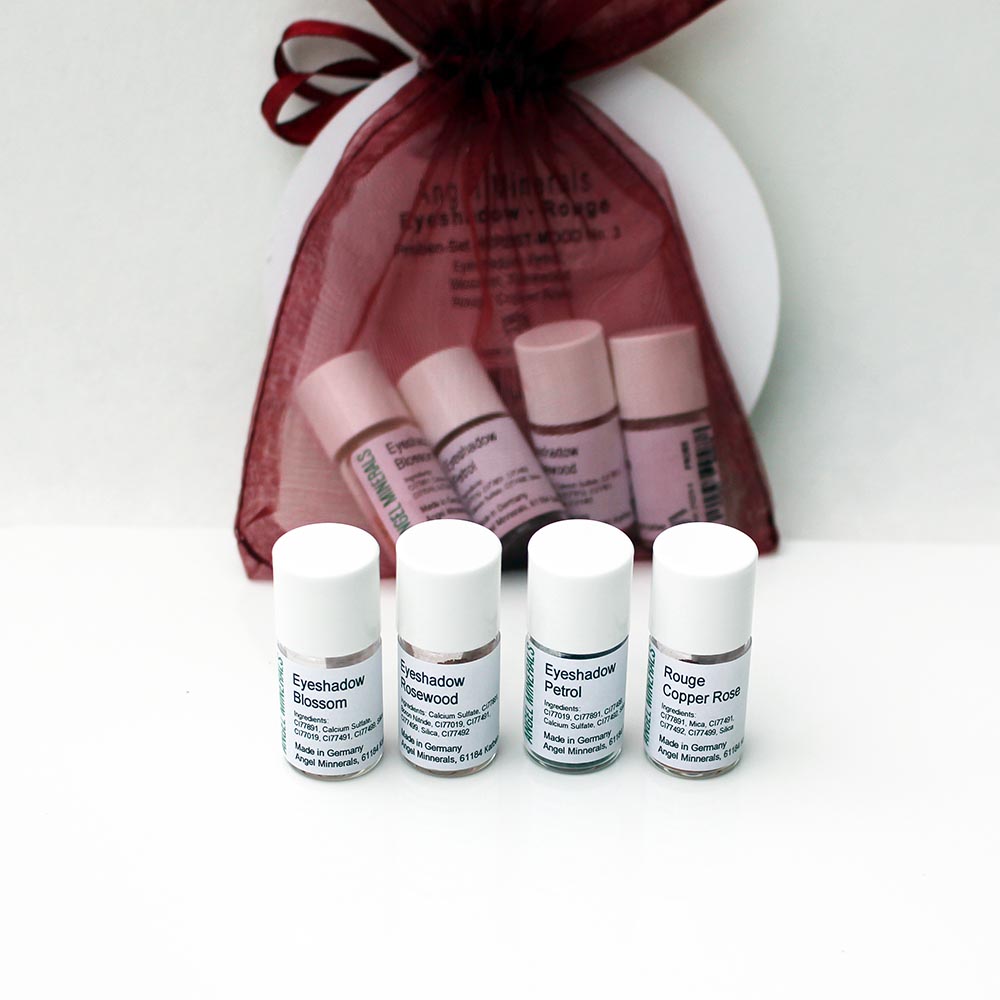 Eyeshadow Petrol als Lidstrich und zum Abdecken des Schlupflids. Blossom als Grundierung für das gesamte bewegliche Lid. Rosewood ist der Eyeshadow No. 1 für Rothaarige. Copper Rose ist ein angenehm sanfter und natürlicher Rougeton.
Product information "Herbst-Mood No. 3"

Eyeshadow Petrol as eyelid line and to cover the slip lid.
Blossom as a primer for the entire movable eyelid.
Rosewood is the Eyeshadow No. 1 for redheads.
Copper Rose is a pleasantly soft and natural rouge shade.