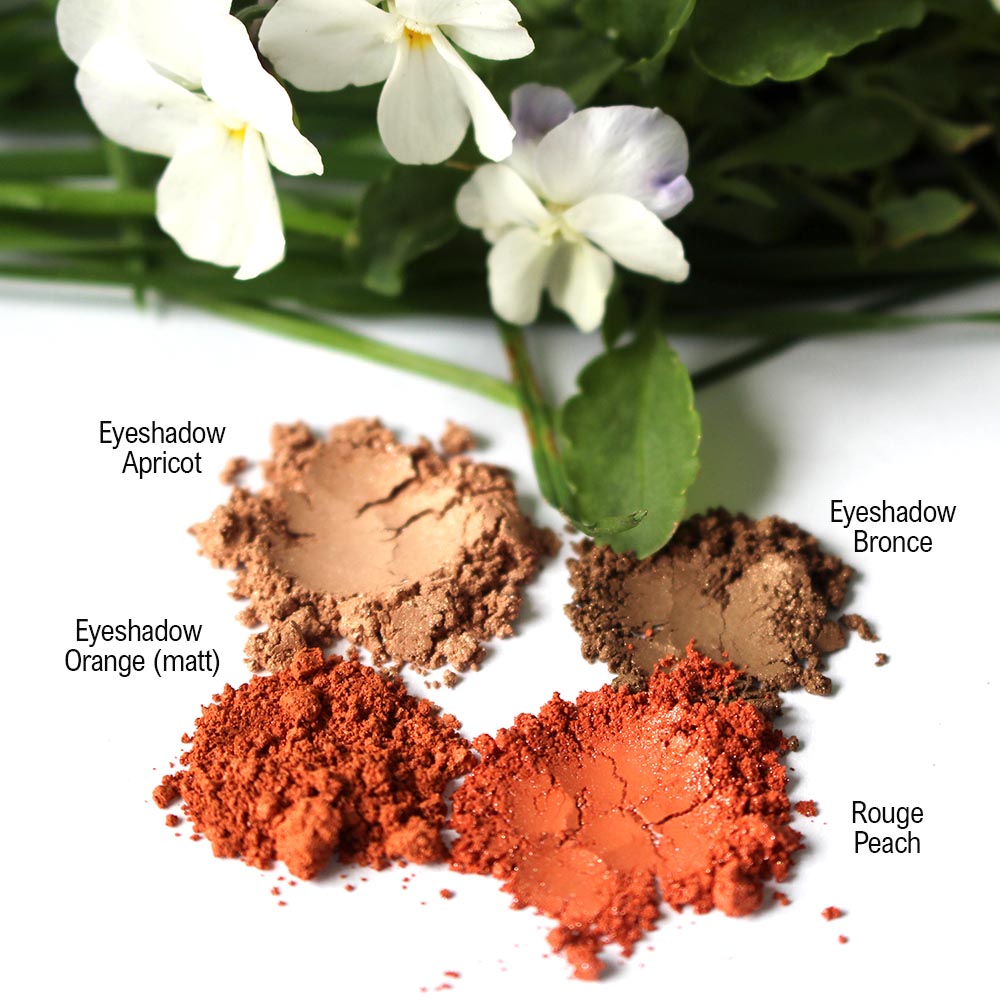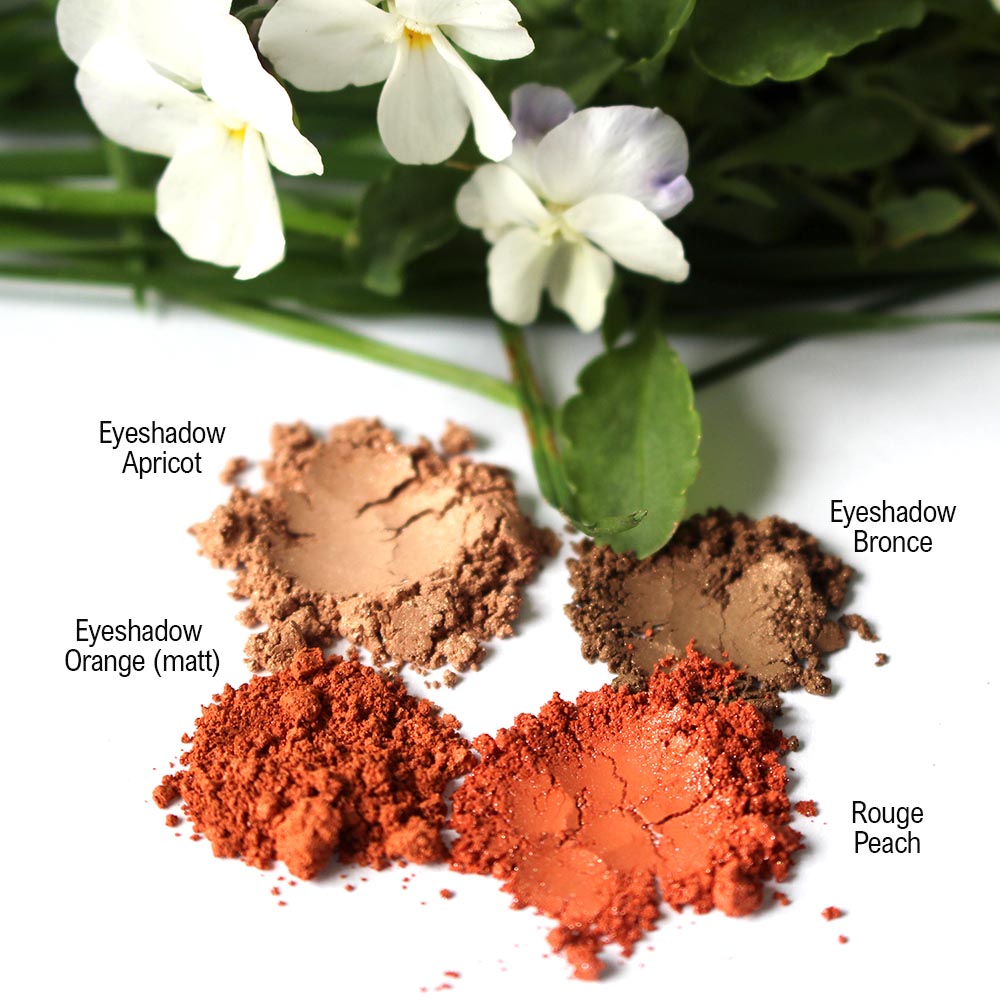 Vier Frühlingsfarben für den warmen Farbtyp (Frühlings- und Herbsttyp) im Organza-Säckchen. Eyeshadows: Apricot GLOSSY, Bronce SATIN und Orange MATT sowie das Rouge Peach SATIN
Product information "Frühlings-Mood No. 3"

Eyeshadow Petrol as eyelid line and to cover the slip lid.
Blossom as a primer for the entire movable eyelid.
Rosewood is the Eyeshadow No. 1 for redheads.
Copper Rose is a pleasantly soft and natural rouge shade.