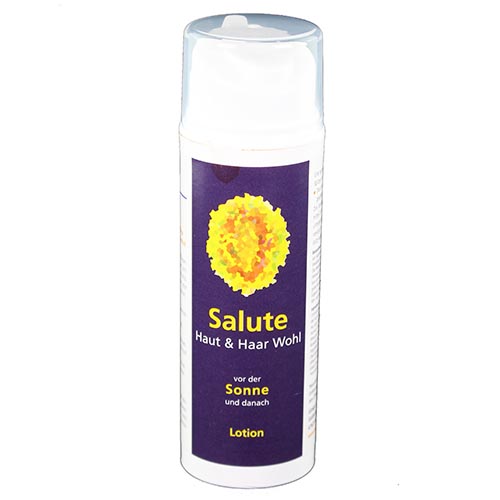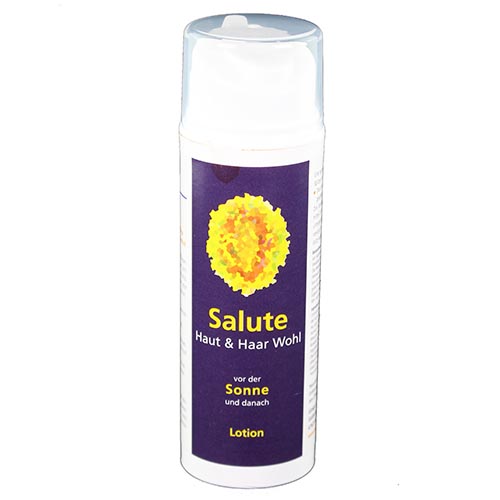 Von Susanne Kehrbusch entwickelt: Eine Pflanzen-Lotion als optimale Unterstützung und Pflege vor, während und nach dem Sonnenaufenthalt. In den Salute Sonnen-Produkten wurden alle rein pflanzlichen Lichtschutzfaktoren vereint, die ganzheitlich von den P
€31.75*
Content:
0.1 Liter
(€317.50* / 1 Liter)
Product information "Salute VEGAN sun lotion"
Von Susanne Kehrbusch entwickelt: Eine Pflanzen-Lotion als optimale Unterstützung und Pflege vor, während und nach dem Sonnenaufenthalt. In den Salute Sonnen-Produkten wurden alle rein pflanzlichen Lichtschutzfaktoren vereint, die ganzheitlich von den Pflanzenölen und Extrakten ausgehen.
Neuartige PE-Flasche mit Airless-System für vollständige Entleerung und optimalen Wirkstoffschutz, auch nach dem Öffnen.
Bestandteile:
Quellwasser, Jojobaöl kbA, Rhizinusöl kbA, Forahaöl, Sanddornfruchtfleischöl kbA, Sheabutter kbA, Kakaobutter kbA, Emulgator aus pflanzlichen Rohstoffen, Öko-Weizendestillat, Ringelblume kbA, Kukuinussöl, Avellanaöl, Arganöl, Weihrauch, Una de Gato, Lavendel kbA, Tigerkraut, Klettenwurzel, Sanddornsaft, Olivenblätterextrakt, Karottensamen, Immortelle, Rosmarin, grüner Rooibush-Extrakt, Grapefruitkernextrakt, Rotalge, (Eugenol, Geraniol, Linalool, = Inhaltsstoffe von ätherischen Ölen).
kbA = aus kontr. biolog. Anbau

Ingredients:
Aqua, Oleum of Buxus chinensis, Ricinus communis, Calophyllum inophyllum, Hippophae rhamnoides, Butyrospermum parkii, Theobroma cacao. Methyl Glucose Sesquistearate / Sorbitan Trioleate, Alcohol, Calendula offic., Oleum of Aleurites moulccana, Gevuina avellana, Argana spinosa. Boswellia sacra, Uncaria tomentosa, Lavandula angustifolia, Centella asiatica, Arctium major, Olea europea, Daucus carota, Helichrysum angustifolium, Rosmarin officinalis, Asphalatus contaminus, Citrus grandis, Asparagopsos armata, (Eugenol, Geraniol, Linalool).