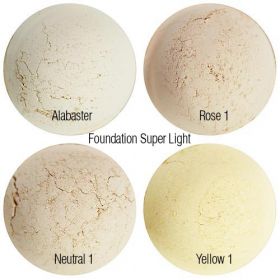 Farben-Check

Super Light (sehr hell)
Sehr helle Porzellan-Haut wirkt blass beige oder blass rosa bis weißlich und bräunt im Sommer wenig bis gar nicht. Man nennt sie auch Alabaster- oder Schneewitchen-Haut. Es ist die typische Haut der Asiatin. Sehr viele Wintertypen haben im Winter (Jahreszeit) diese blasse Haut.
Möchtest Du die Nuance Deiner Foundation vorher zunächst lieber austesten (wie, siehe Beschreibung weiter unten), empfehlen wir Dir die Bestellung des
Probensets SUPER LIGHT
.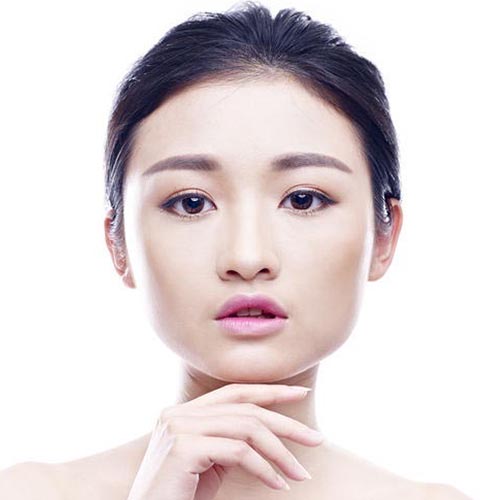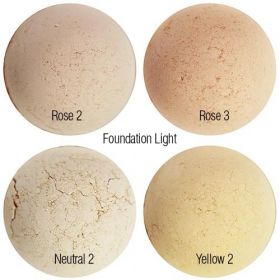 Light (hell)
Ist dein Hauttyp "Light", dann bist Du nicht ganz so blass und es passt eher die Beschreibung hellbeige oder durchscheinend rosa auf deine Hautfarbe und du bräunst im Sommer nur leicht. Viele Sommertypen haben im Winter (Jahreszeit) diesen hellen Teint.
Solltest Du noch nicht sicher sein, möchten wir Dir die Bestellung einer Probe Deiner Wunschfarbtöne ans Herz legen. Teste sie zu Hause in Ruhe (wie, siehe Beschreibung weiter unten). Für den Hauttyp "Light" ist das
Probenset LIGHT
zusammengestellt worden.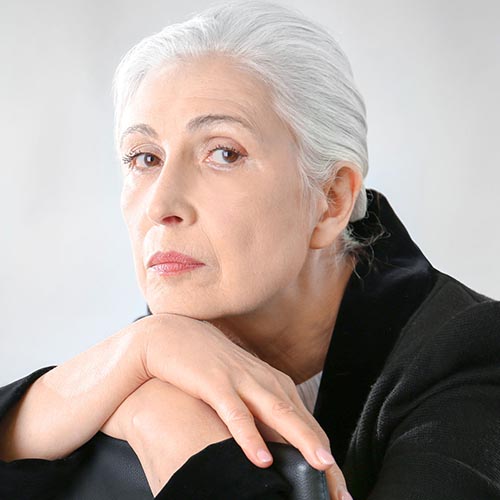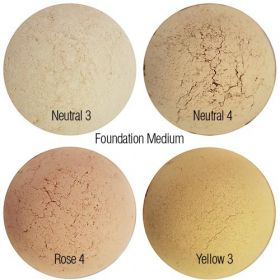 Medium
Gehört deine Haut zur Kategorie Medium, wirkt sie gut durchblutet und immer leicht gebräunt. Den Grad der Bräunung (leicht, mittel, stark) geben die Nuancen hellgelb, beigebraun und mittelbraun an. Es ist die typische Haut des Frühlingstypen. Oft kommen dann auch noch Sommersprossen hinzu.
Unsere Mineralpuder in den Nuancen
Neutral 3 (Champagner)
,
Neutral 4 (Satin Pearl)
,
Rose 4 (Powder Rose)
und
Yellow 3 (Golden Sky)
werden diesen Hauttypen zu einem perfekten Auftritt verhelfen.Teste zu Hause in Ruhe mit Hilfe unserer Proben-Sets Deine Wunschfarbtöne und wähle die passende Nuance für Deine Haut (wie, siehe Beschreibung weiter unten). Wir empfehlen hier das
Proben-Set MEDIUM
.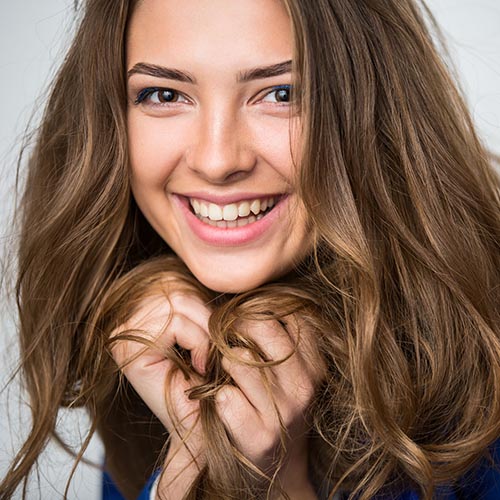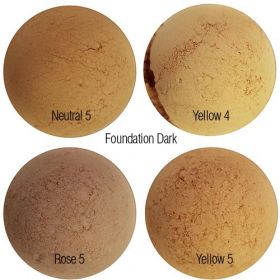 Dark (dunkel)
Der Hauttyp Dark - stark gebräunte Haut - lässt sich mit den Nuancen oliv, rotbraun, gelbbraun und dunkelbraun am besten fassen. Diese Haut ist fern ab davon, blass zu wirken oder als hellhäutig zu gelten. Menschen aus südlichen Ländern haben diesen Hautton. Viele Wintertypen bekommen durch Sonneneinstrahlung diesen Hautton.
Wie immer kannst Du die passende Nuance gerne vorab mit der Bestellung von Proben zu Hause in Ruhe testen und auswählen (wie, siehe Beschreibung unten). Wir empfehlen Dir hier das
Proben-Set Dark.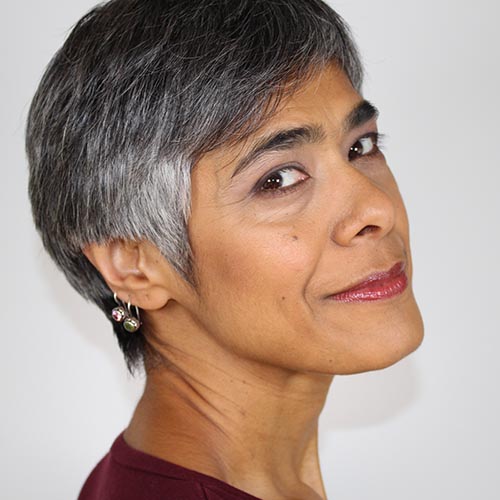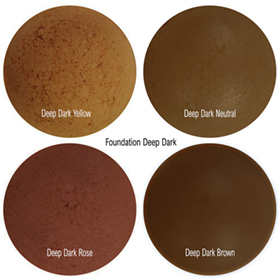 Deep Dark (Dunkelhäutige)
Dunkelhäutige haben in ihrer Haut die Nuancen neutralbraun, rot- oder rosabraun, gelbbraun, graubraun und dunkel- oder schwarzbraun. Der globale Süden lässt sich mit diesen Unterschieden im Hautton beschreiben.
Die Schönheit dieser Menschen erstrahlt am besten mit unseren Foundations, die wir unter der Kategorie DEEP DARK fassen (auch Neutral 5). Die Farben können dann jeweils mit den entsprechenden Nuancen aus der DARK-Palette aufgehellt werden.
Wie immer kannst Du die passende Nuance gerne vorab mit der Bestellung von Proben zu Hause in Ruhe testen und auswählen. Wir empfehlen Dir hier das Proben-Set Deep Dark.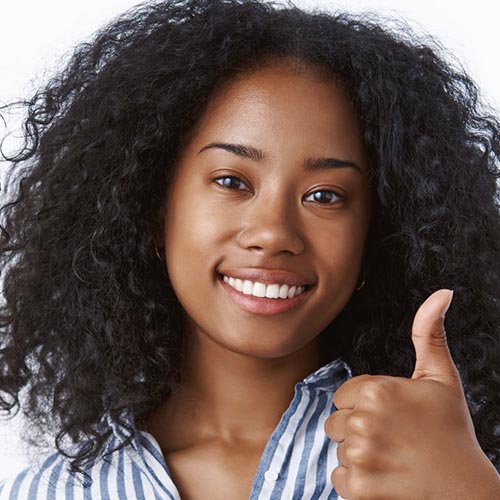 If you can fit into one of the skin types, you will always find in the pictures 4 colors that correspond to this skin type.
These colors are YELLOW, ROSE and/or NEUTRAL.

YELLOW is suitable for skin with a yellow background (spring and autumn types).
ROSE is for blue skin (summer and winter types).
NEUTRAL is for all 4 color types, because some skin is not really yellow and not pink either. That applies to most of them.

Now you have already determined your SKIN TYPE with the help of the color buttons abouve and almost also analyzed your COLOR TYPE . However, deciding on your skin type is the most important when it comes to find the right color for your mineral powder.

Important to know: There are different skin types for almost every color type. So, for example, there are very pale spring types and very brown ones. Knowing the season types is especially important for the clothing colors you want to wear on your upper body. NOT FOR THE RIGHT MAKE UP COLOR. That is why the decision for the skin type is the most important factor in determining the right mineral powder. See the color typology menu item to see how the mineral powders belong to the color types.

If you are still unsure which of the colors within the skin type is YOUR right one, order a sample set for your skin type. If you can't decide with the help of the powder illustrations, let the sample sets help you. Each of our mineral powder sample sets contains 4 matching shades for the respective skin type. They reflect the different undertones and are ideal for fine-tuning to perfection! If in doubt, order two sample sets and choose from 8 nuances.

Test the nuances at your leisure.

Take your hand mirror with you on the balcony or put it there in front of the window, i.e. in good daylight if possible. Using the brush, draw a bold line onto your cheek from each sample of powder. This is how you can experience your mineral powder miracle most clearly: The line that you do not see on your skin is the right color. Once you have applied the perfect shade for your mineral powder, the powder literally melts into your skin!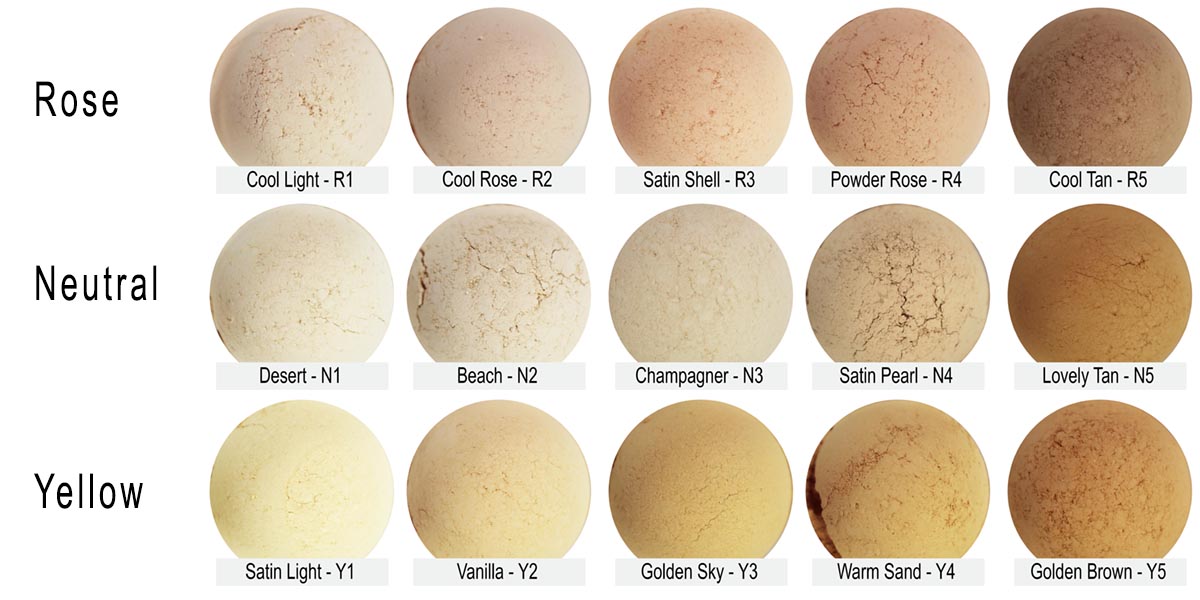 Wenn Du mit Hilfe der Farbknöpfe deinen HAUTTYP festgelegt hast, ist fast schon Dein FARBTYP analysiert. Die Entscheidung für den Hauttyp ist allerdings die wichtigste, um die richtige Farbe für Dein Makeup herauszufinden.

Wichtig zu wissen: Für fast jeden Farb-Typen gibt es unterschiedliche Haut-Typen. Also, z. B. gibt es sehr blasse Frühlingstypen und sehr braune. Die Jahreszeiten-Typen zu erfahren, ist vor allem wichtig für die Kleidungsfarben, die Du am Oberkörper tragen willst. NICHT FÜR DIE RICHTIGE MAKE UP FARBE. Deshalb steht für die Bestimmung des richtigen Mineralpuders die Entscheidung für den Hauttyp im Vordergrund. Siehe in dem Menüpunkt Farbtypologie die Zugehörigkeit der Mineralpuder zu den Farbtypen.

Wenn Du jetzt noch unsicher bist, welche der Farben innerhalb des Hauttypen DEINE richtige ist, bestelle Dir ein Proben-Set für Deinen Hauttyp. Wenn Du es nicht schon mit Hilfe der Puder-Abbildungen (linke Spalte) entscheiden kannst, lass Dir von den Proben-Sets SUPER LIGHT, LIGHT, MEDIUM und/ oder DARK, DEEP DARK helfen. In jedem unserer Mineralpuder Proben-Sets sind 4 passende Farbnuancen für den jeweiligen Hauttyp enthalten. Sie spiegeln die verschiedenen Untertöne wider und eignen sich ideal für die perfekte Feinabstimmung! Im Zweifelsfall bestellst Du zwei Proben-Sets und entscheidest unter 8 Nuancen.

Teste die Nuancen in Ruhe durch.

Nimm' deinen Handspiegel mit auf den Balkon oder stelle dich vor das Fenster, also möglichst in gutes Tageslicht. Zeichne mit dem Pinsel jeweils aus einer Puderprobe einen dicken Strich auf deine Wange. So kannst du dein Mineralpuder-Wunder am deutlichsten erleben: Der Strich, den Du auf Deiner Haut nicht siehst, hat die richtige Farbe. Hast du den perfekten Farbton für dein Mineral Puder aufgetragen, verschmilzt das Puder förmlich mit deiner Haut!
Verpackung der Proben umgestellt.
Proben und Proben-Sets werden nicht mehr in kleinen Plastik-Döschen sondern in umweltfreundlichen Zellstoff-Tütchen aus Bio-Folie abgefüllt. Sie sind kompostierbar sowie boden- und wasserneutral.