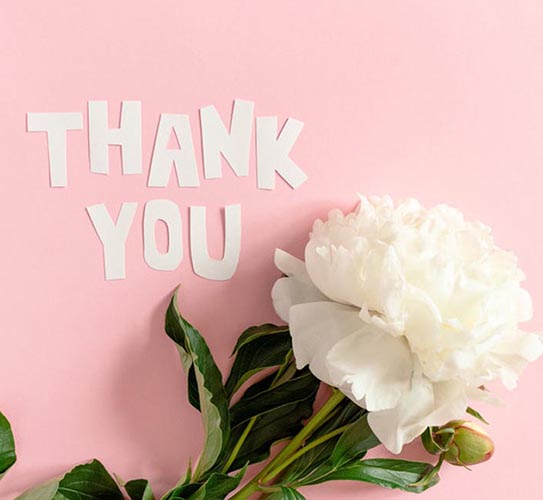 Customer Comments
Yes, it's true, we have the best customers in the world. We would like to share excerpts of her comments with you here (at "Trusted Shops" and others):

Alex T., 07/28/2021: I love it!

I. Meyers, 12/04/2020
I am very satisfied with the products and happy to have found them. The service so far has also been great. The hairy Kubuki brush has been replaced with one from the new batch and everything else works great. I wish the whole team a Merry Christmas and remain best regards.

Claudia W., 11/25/20
The products are fabulous, the best I have had so far! Questions were answered on the phone in a friendly and direct manner, everything was great.

Petra S., November 22nd, 2020
The best products out there. I've been using them for many years!! Perfect products in the best natural quality. My face looks totally natural; a lot of people have asked me about it. Very fast delivery and a surprise gift is always included.

Anne G., 05.09.2020
super fast delivery and lovingly packaged. I've been using the product for a long time and am totally satisfied with it. Keep up the good work!

Dagmar S., 20.08.2020
I am a fan of this foundation. And if there is a complaint, no problem, the customer service is top class!

Sandra L., 07.03.2020
Thank you for the fast delivery. I could even choose the type of packaging. Super good products!! I like to order here again and again!

Birgit K., 03.12.2019
Delivery was very fast. I think the goods are world class, my skin can breathe and looks great. Keep it up. Thank you

Susanne K., 07.09.2019
I am just as enthusiastic about the make-up as I am about the fast delivery, which arrived just one day after I ordered it. I'll be happy to order from here again.

Kathrin F., 07/07/2019
Simply brilliant products, the shipping was also super fast, can only be recommended

Anja S., 06/21/2019< br>very fast delivery with a different delivery address and PayPal, packaged sensibly and in an environmentally friendly manner. Clear range with consistently high quality - e.g. Part also in trial sizes - at reasonable prices. The information on color type and shading in the make-up area is helpful. A small, fine shop that I will definitely be visiting again shortly...

Petra S., 03/17/2019
Fast delivery, wonderful, great and vegan products that promise what they keep Beautiful little ones Gifts included - it's always a pleasure to order from Angel Minerals. Great product, professional handling. I also found the box size to be ecologically sensible (and by no means a matter of course everywhere). would like to give it away, the easiest way is to do so via Trusted Shops. Thanks in advance.