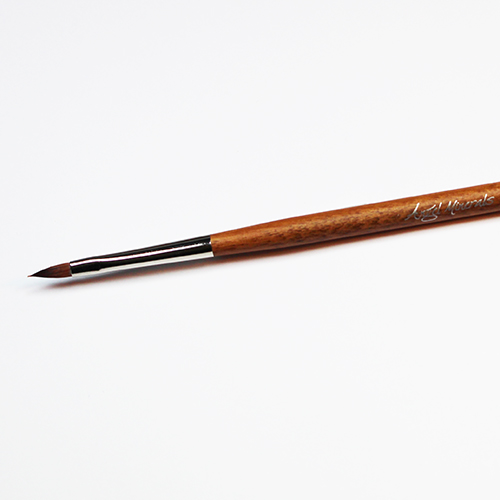 Die Katzenzungen-Spitze des Lippen-Pinsels zeichnet ihn als professionelles Werkzeug aus, mit dem er hervorragend auch als Lipliner fungieren kann. Mit dem Pinsel wird das Auftragen des Lippenstiftes viel korrekter, besonders bei kleinen Lippenfältchen.
Product information "Lip brush "Cat Tongue""
The so called "cat's tongue tip" of the lip brush characterises it as a professional tool that can also be used excellently as a lip liner. The brush makes lipstick application much more correct, especially for small lip lines.