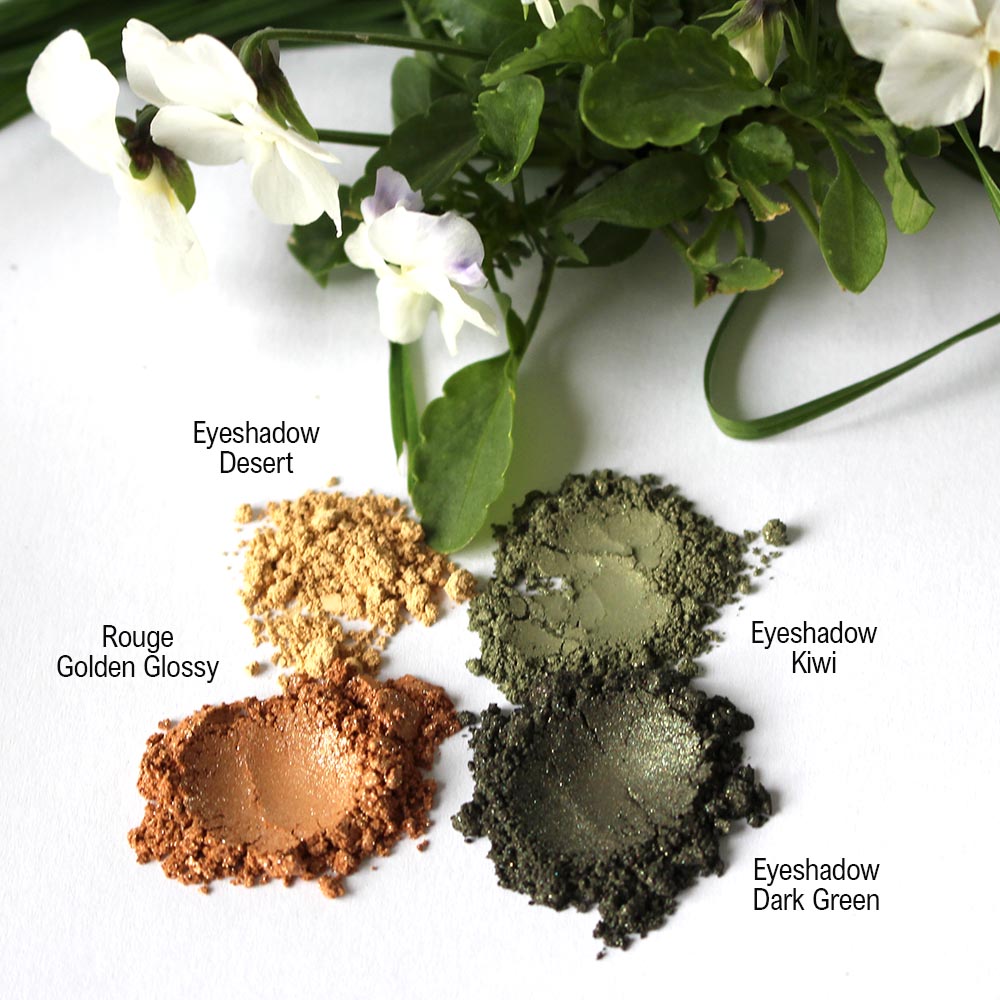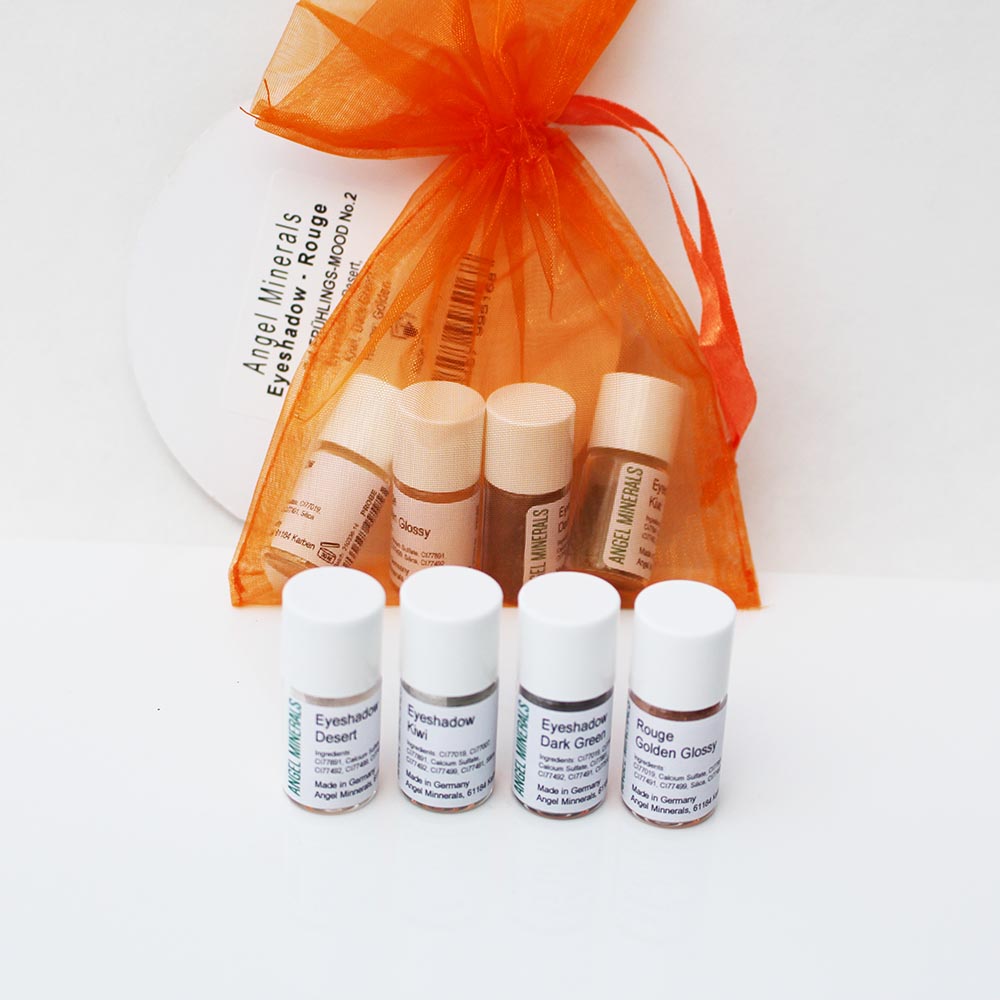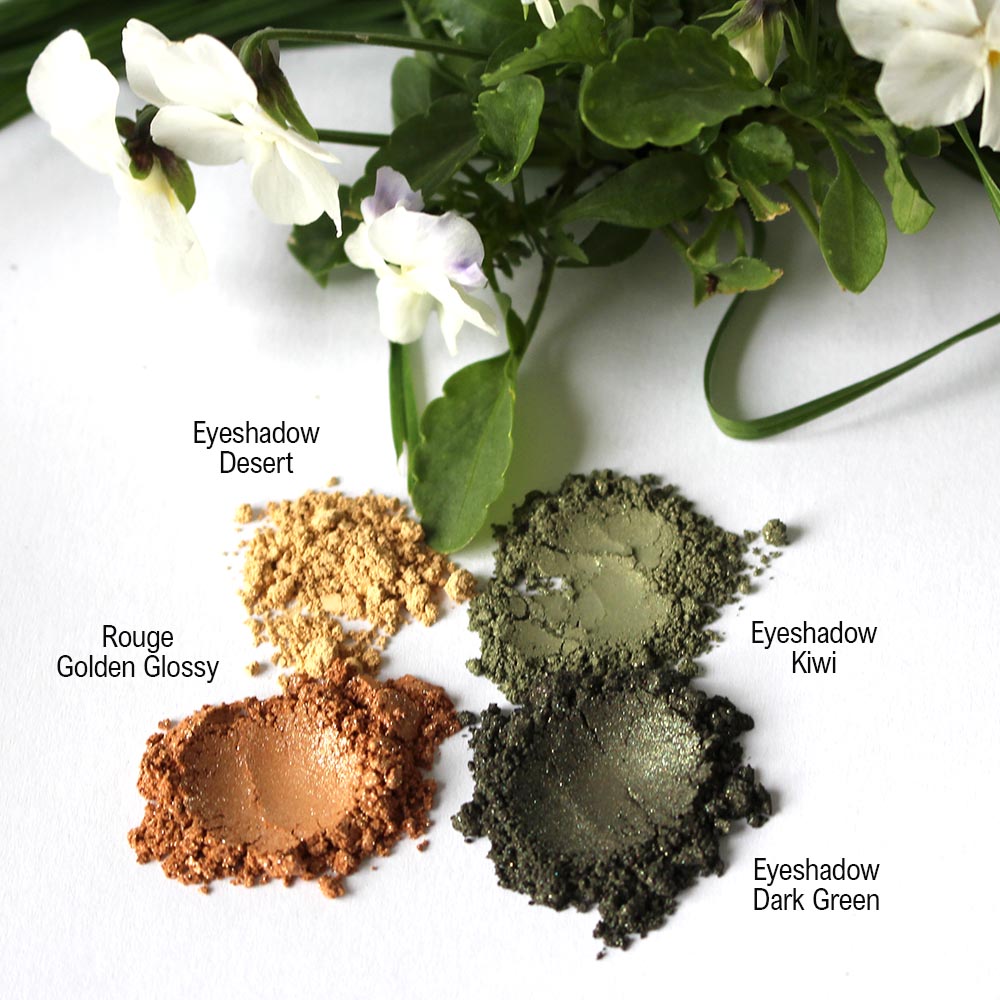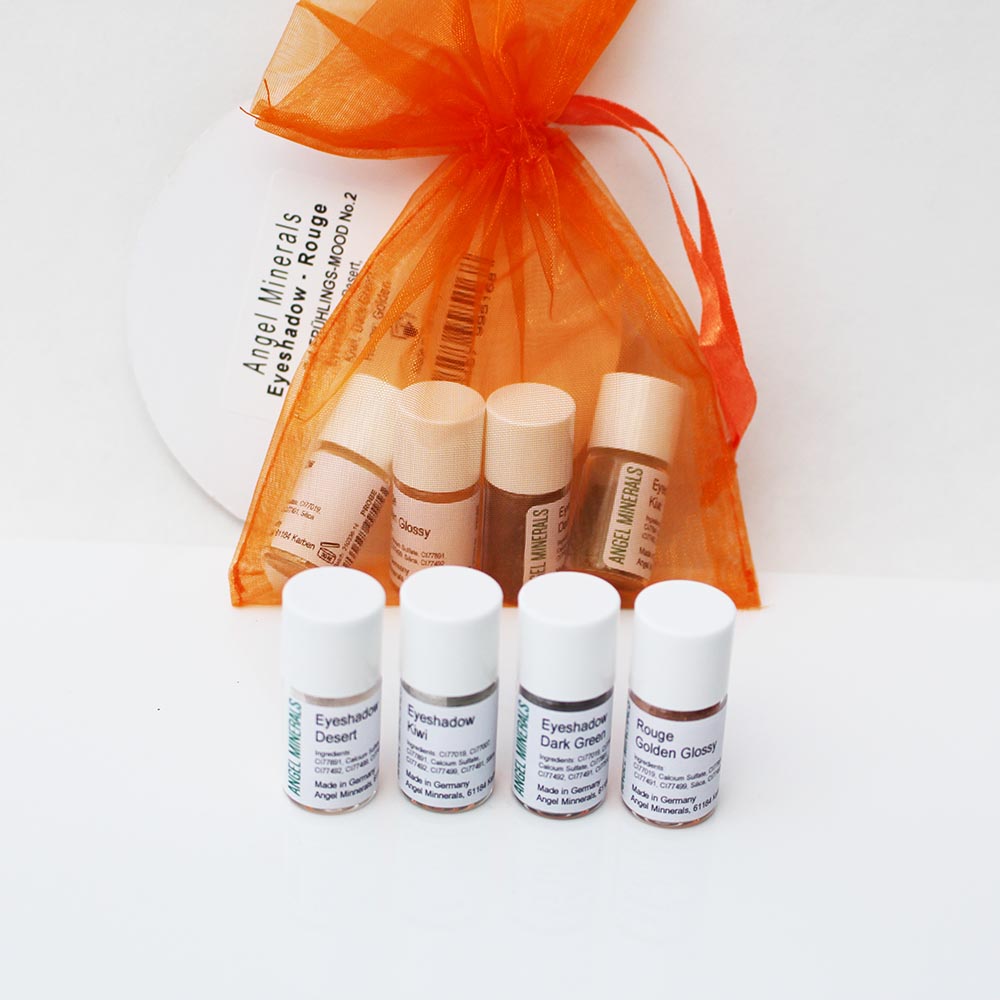 Vier Frühlingsfarben für den warmen Farbtyp (Frühling und Herbsttyp) im Organza-Säckchen. Eyeshadows: Desert MATT, Kiwi GLOSSY und Dark Green SATIN sowie das Rouge Golden GLOSSY.
Product information "Frühlings-Mood No. 2"
The green stone is a malachite and so the favorite color of our Eyeshadow is called. It looks especially interesting if you combine it with violet as an eyelid line and in the outer triangle. Olive diminishes the shine a bit.
Maroon as rouge fits (like violet) to warm and cold colors and was therefore chosen for this combination.